The 31-year-old "Mean Girls" star popped by "The Wendy Williams Show" Friday for a no-holds-barred interview in which she opened up about her sexuality, her career and her new life abroad.
When Williams pressed for details on Lohan's love life, the singer-actress simply said she was "in work mode" and had no interest in dating anyone at the moment.
The ever-inquisitive Williams hasn't forgotten about Lohan's on-again, off-again romance with DJ Samantha Ronson, which the star herself once described as "toxic." But when Williams asked her if she identified as sexually fluid, Lohan seemed to take pause.
"No, I like men," Lohan said in the interview, which can be found in full below. When the host mentioned she'd "liked a girl at one point," she added, "Yeah. I was living in L.A. I'm not saying it's a bad thing."
(Lohan's comments about her relationship with Ronson start at about 12:26)
As for those who are anxious about a sequel to 2004′s "Mean Girls," rest assured: Lohan shares your enthusiasm.
The star said she's "harassed" writer-star Tina Fey, producer Lorne Michaels and other members of the "Mean Girls" creative team about a follow-up movie "so many times, it's becoming a bit stalker-ish."
With Fey currently focused on mounting the hotly anticipated Broadway musical version of the iconic film, Lohan might have to wait a bit longer to reprise her role as Cady Heron. Career pursuits aside, she insists she's found "serenity" in her adopted home of Dubai, which she's found particularly helpful when it comes to maintaining her sobriety.
"You can go out and have fun, but it's a very different kind of fun," she said. "I just feel very safe."
Before You Go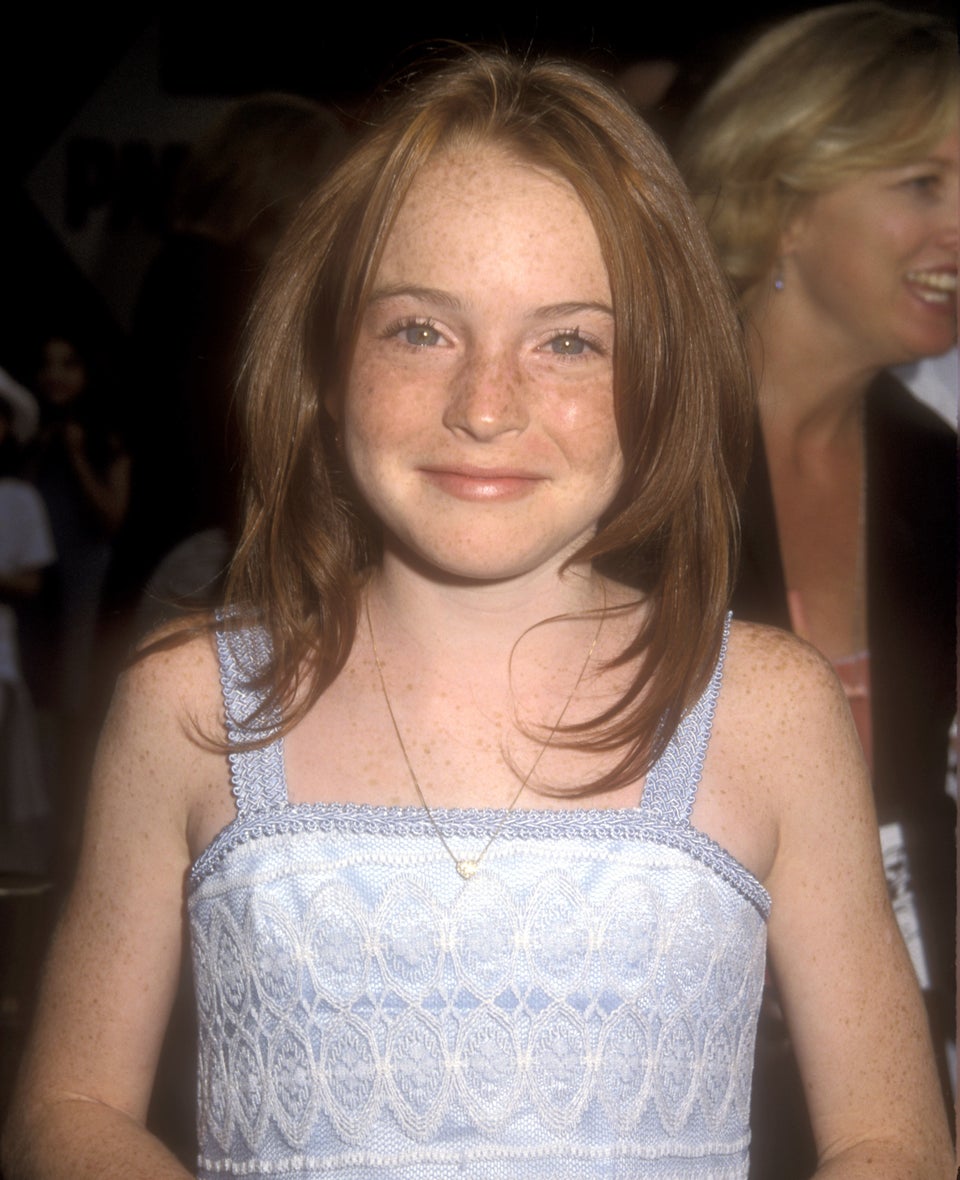 Lindsay Lohan Throughout the Years
Popular in the Community