Friday was Back to Jail Day for Lindsay Lohan, and for the court hearing in Beverly Hills the actress wore a white pleated skirt, boyfriend blazer, shades, and some serious Christian Louboutin platform stiletto heels.
Apparently the courtroom artist Mona Shafer Edwards noticed them too, and was sure to feature them down to the famous red sole in her sketches. Look: there are the Louboutins conferring with Lindsay's attorney! There they are being hauled off to jail!
But the Louboutins did not make the jailhouse cut: Lindsay's mom Dina was later seen carrying them out of the courthouse in a plastic bag.
Watch the journey of Lindsay's Louboutins on Friday: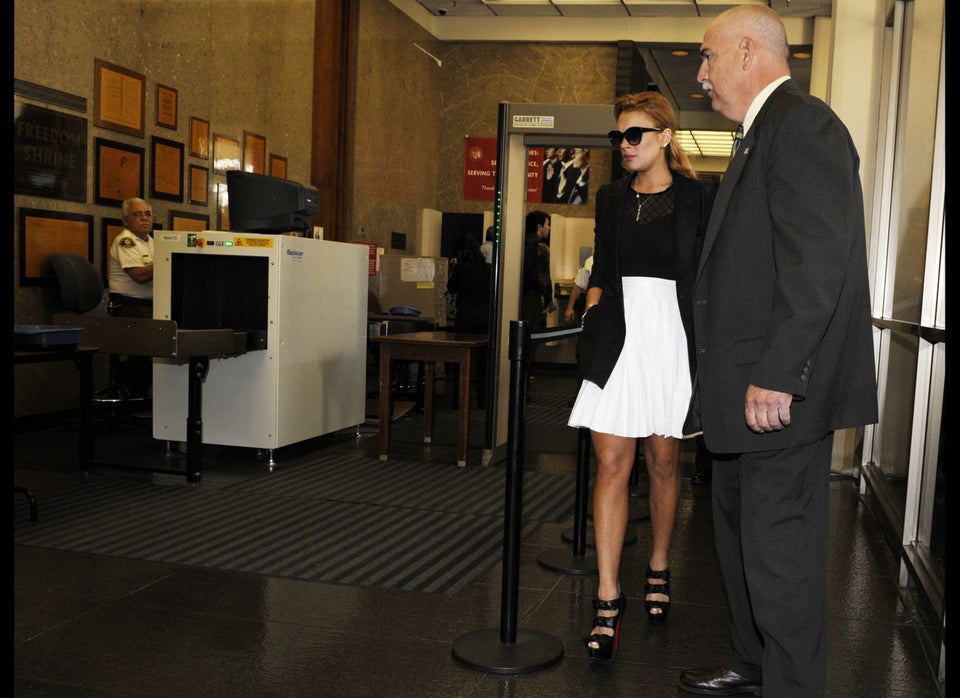 Popular in the Community