The promo poster for 'Machete' is out and it features Lindsay Lohan dressed in a nun's habit and licking a gun.
In the Robert Rodriguez film, out September 3, Lohan plays a gun-toting avenger called 'The Sister.' She reportedly goes topless while swimming in a waterfall with Alicia Rachel Marek, 34, the actress who plays her mother.
Lohan was removed from the film's latest teaser trailer, which premiered July 9, after she was sentenced to 90 days in jail. Jessica Alba, Robert De Niro, Michelle Rodriguez and Steven Seagal costar.
PHOTO: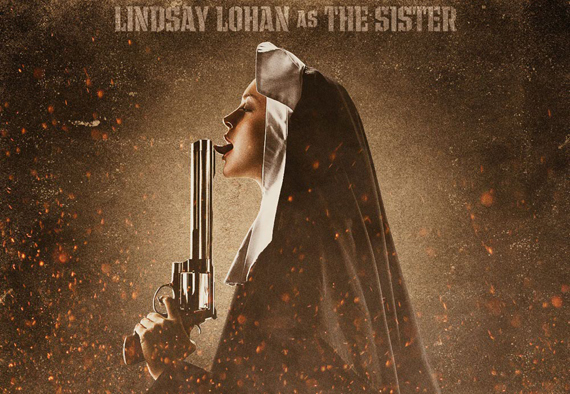 Popular in the Community