Lindsay Lohan is busy not acting and has posed for a spread in Muse Magazine. Inspired by the relationship between Johnny Depp and Kate Moss, the photos reflect debauched times, a threesome, one of Lohan's breasts and her butt.
"The three of them were very sensual and provocative, but Lindsay understands this piece was created not for any sensational value other than artistic integrity," Tsai said. "There was never a discussion about pushing the boundaries. She was totally comfortable with the nudity as long as it had artistic integrity.

"When you see her nipple, it just happened in the moment. She was playing the role of Kate Moss -- you're at a party and you are with a guy you really love and another girl.

Here is a screengrab: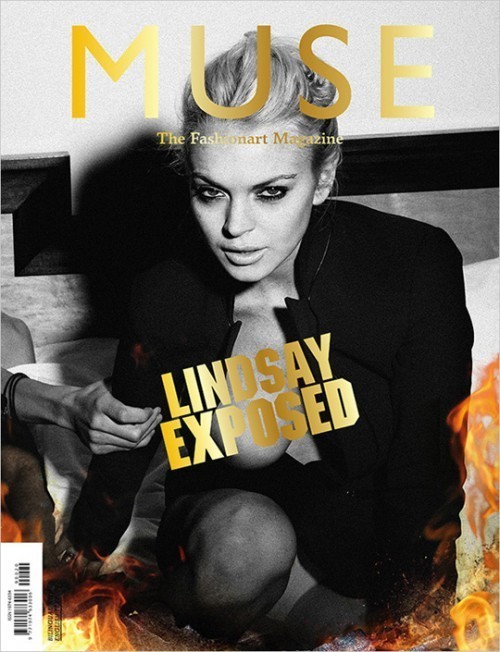 And here are screengrabs from the shoot's VIDEO with the gyst: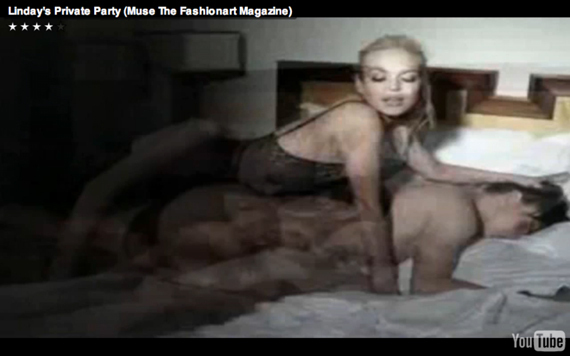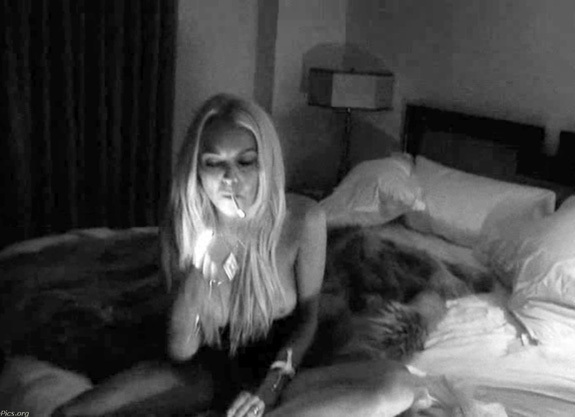 Popular in the Community