Maybe 2010 will be better to Lindsay Lohan than 2009 was.
"Starting my new year off with friends&family, the way it should be..... No boyfriends and the other drama," she tweeted early Thursday morning.
Later in the day she turned up in a pink bikini and smoking a cigarette aboard a boat in St. Barth, where she is supposed to attend Russell Simmons' NYE bash.
"Peace and Love Mates," she tweeted along with this image.
PHOTO: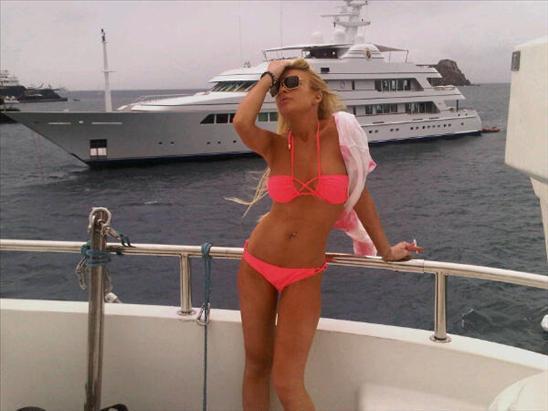 Popular in the Community