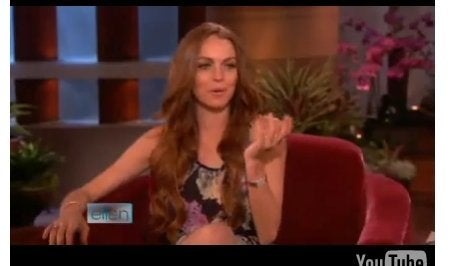 Lindsay Lohan sat down with Ellen Degeneres, which airs Thursday, and talked about her breakup with Samantha Ronson, which she says she didn't see coming.
"I had no idea what was going on. I just hadn't seen her in, like, a week. She, like, disappeared," Lohan said. "When you don't know you're breaking up. Really weird."
Ellen likened it to a tough breakup she once (with Anne Heche) had after which she ran away for a few years to Ojai.
Lohan said she just wants to get her career back.
"I think it's going to be really good for me," Lohan claimed.