Three months ago, the family adopted two baby goats, Goldie and Gabby, and the animal-loving toddler has quickly formed a special bond with them as well. "Libby loves the goats so much!" Bonnice told The Huffington Post. "She always wants to bring them out to play or take them on walks and is hugging them whenever she can get her hands on them!"
Goldie and Gabby are Nigerian Dwarf goats, so they will eventually grow to be around 50 pounds, she added. Though they slept in an indoor playpen and wore diapers while they were bottle-feeding during their first month, Bonnice said the goats now live in the family barn and barnyard her husband built at their rural Pennsylvania home.
Libby loves spending time around barn. "She's my barnyard buddy and is usually right by my side as I do all the barnyard chores," the mom said. "She would spend all her time with the animals if she could, they make her so happy! She has little conversations with them and gets right in their face to tell them stories, it's so adorable!"
The toddler's 6-year-old brother Noah also enjoys spending time with the animals. "He loves all babies and is a nurturer at heart like me so he loves helping care for the baby goats," the mom said. Noah and the goats also like to race each other along the path when the family goes for walks.
"I am so thankful that I get to share both the joys and responsibilities of having animals with our children," Bonnice told HuffPost. "It teaches them so many great life lessons and fills us all with so much love and joy."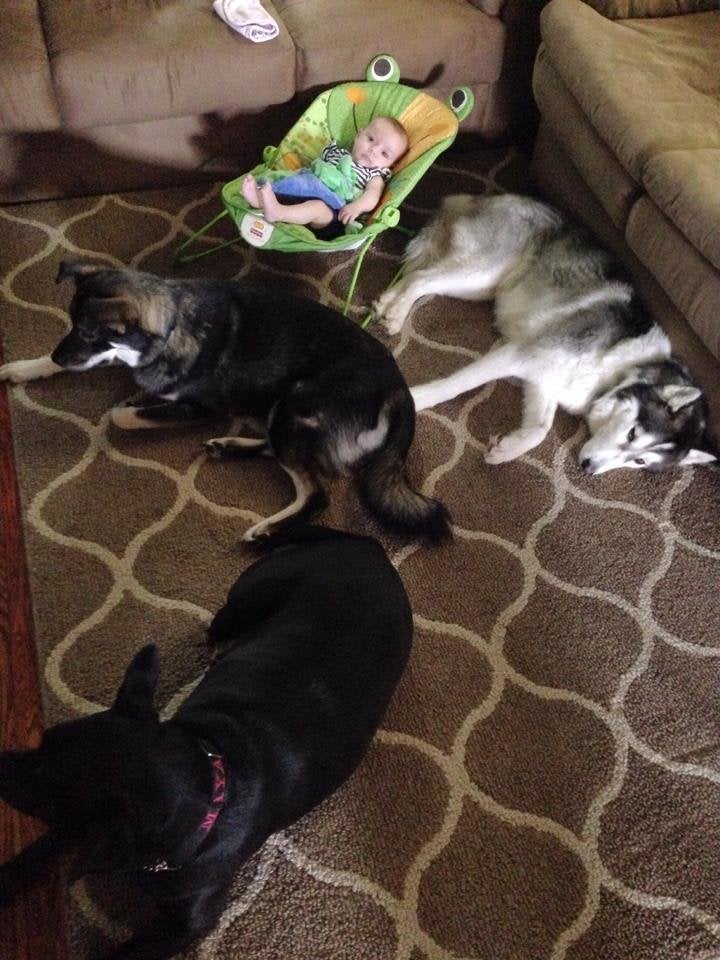 Babies and Dogs