In April, there was only a 91 percent chance that Sen. Lindsey Graham (R-S.C.) would run for president of the United States. Now, he's 100 percent ready.
On Monday morning, the longtime hopeful officially announced his 2016 presidential run in his hometown of Central, South Carolina, in front of his family's restaurant and pool hall.
"I'm Lindsey Graham and I'm running for president of the United States," he said during the campaign launch -- and, as he added later in the announcement, he is "ready to be commander in chief on day one."
After graduating from law school, Graham was on active duty as an attorney for almost seven years in the U.S. Air Force, including four years in Germany. From 1989 to 1995, he served in the South Carolina Air National Guard before joining the U.S. Air Force Reserves.
"The Air Force has been one of the best things that has ever happened to me," Graham said in a statement announcing his retirement from the armed forces last week -- adding that he was leaving the service only because he had reached the mandatory retirement age of 60. "It identified and developed my talent, and helped me become useful to my country. It offered me adventure and showed me the world. It gave me a purpose bigger than myself. It put me in the company of patriots. It's been almost like family to me."
South Carolina's senior senator has been critical of President Barack Obama's foreign policy, attacking him for being more involved with Ebola than combating the Islamic State group. Graham also warned about possible terrorist attacks from Syria and Iraq. Graham has said he wouldn't have a problem ordering airstrikes against Americans looking to join terrorist groups abroad.
"Simply put, radical Islam is running wild -- they are large, they are rich, they're entrenched. As president I will make them small, poor and on the run," Graham said during his launch.
"The terrorists are selling a glorious death. We must sell a hopeful life," he added.
"People who are social conservative, hold your head up high. Be proud of speaking for the unborn, I'm a pro-life guy with exceptions of rape and incest," Graham told Boston Herald Radio earlier this month. "When a woman is raped, it is not the will of God, it is a crime, and the perpetrator should be punished accordingly. The woman will make that decision about what to do after being the victim of a crime," he said.
Graham personally opposes same-sex marriage, though he said last month he doesn't think a constitutional ban against gay marriage is feasible. If the Supreme Court rules against same-sex marriage bans this year, the Republican Party needs to drop the issue, he said.
"I just don't see how you get a constitutional amendment defining marriage as between a man and a woman ratified by 3/4 of the states given the way the lay of the land is today. So the court's gonna hear the case," he told Boston Herald Radio.
Graham promised Republicans that he would "be a voice for social conservative values without apology or animosity" during the announcement. He also reached across the aisle to ensure Democrats that they were Graham's "fellow countrymen" and he "will seek the common political ground our nation so desperately needs to find."
"I intend to be president not of a single party, but of a nation," he said.
Though he joked in October that "white men who are in male-only clubs are going to do great in my presidency," Graham has occasionally broken with the GOP while serving in the Senate. Graham has called out the Republican stance -- or lack thereof -- on climate change, publicly supported confirming Loretta Lynch as U.S. attorney general and even asked Republicans to end the congressional standoff with Obama over immigration policy and funding for the Department of Homeland Security.
Graham's support for campaign finance reform puts him at odds with the majority of Republicans in Congress. He supported a 2002 law that tightened campaign finance limits and denounced Citizens United, the Supreme Court decision that allowed unlimited political spending by corporations. He has predicted that concern surrounding the influence of super PACs will grow, and said that a determining factor in his decision to run in 2016 is his belief that he could fundraise enough to pay for his campaign.
But in 2014, West Main Street Values PAC raised around $900,000 for Graham's Senate re-election campaign, according to USA Today, along with subsidizing $272,000 worth of advertising -- a gift that helped Graham beat out six other challengers in the primary.
Graham ended his announcement on a slightly gaudy note.
"I know the players," he said. "I know our friends and enemies alike ... but, most importantly, they know me."
Before You Go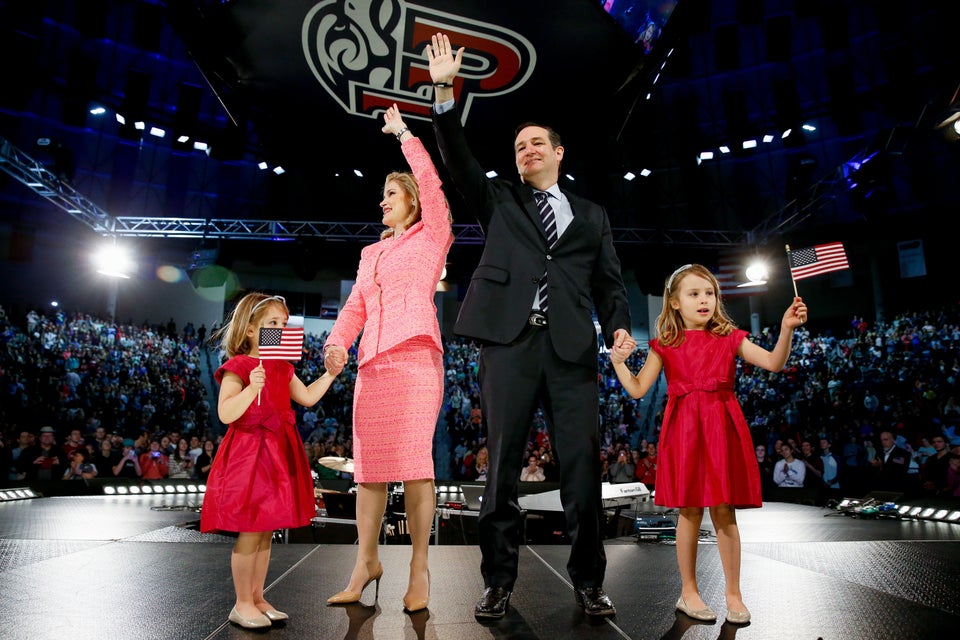 Declared 2016 Presidential Candidates
Popular in the Community