Sen. Lindsey Graham (R-S.C.) tried to bypass the Senate committee process on Tuesday and force a vote on his 20-week abortion ban, claiming he has friends who were born that early into a pregnancy.
"We already have laws banning abortion after 24 weeks," Graham said on the Senate floor. "The reason we're backing it up four weeks is because at 20 weeks, people have been born and survived. I know two twins who were born at 20 weeks."
Graham's claim is very unlikely to be true. Medical studies have set fetal viability at 22 to 24 weeks of pregnancy. The Guardian reported in 2007 on a baby born at 21 weeks and 6 days who survived, calling her "officially the most premature baby ever to have survived."
Graham's bill, the Pain Capable Unborn Child Protection Act, would ban abortions after 20 weeks of gestation based on the theory that fetuses can feel pain at that point. It contains exceptions for rape and incest victims and situations in which the woman would die without an abortion, but has no exceptions for severe fetal or maternal health problems discovered late in the pregnancy.
Although the bill has not been considered in committee, Graham asked his colleagues for unanimous consent on Tuesday to bring the bill up for a vote along with a pro-abortion rights bill introduced by his Democratic colleagues. Graham said he opposed the latter bill, the Women's Health Protection Act, but he wanted the Senate to have to vote on the record for both.
Sen. Richard Blumenthal (D-Conn.), the sponsor of the pro-choice bill, objected to Graham's suggestion that the two be forced to the floor together without a "vigorous committee process." Graham's 20-week abortion ban, Blumenthal said, "would do nothing to help women or protect their health."
"It punishes doctors with up to five years in prison for performing a procedure the doctor believes is best for the woman and her family," Blumenthal said. "The Constitution tells us emphatically that these choices should be between the doctor and her family or advisers."
The GOP-controlled House passed a 20-week abortion ban last summer, but the Senate version is not likely to receive a vote. Senate Majority Leader Harry Reid (D-Nev.) told reporters on Tuesday that Graham is only pushing the abortion issue to boost his conservative credentials ahead of the November election.
"As we know, he's got a difficult primary down there, and he keeps moving further and further to the right," Reid said. "That's what this is all about."
Before You Go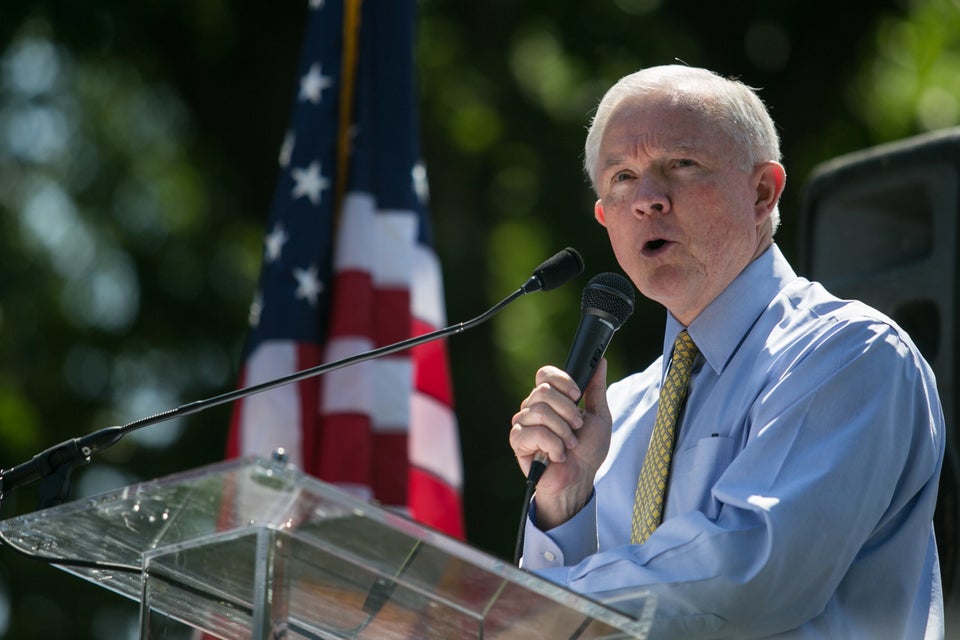 Senate Seats Up For Grabs In 2014
Popular in the Community