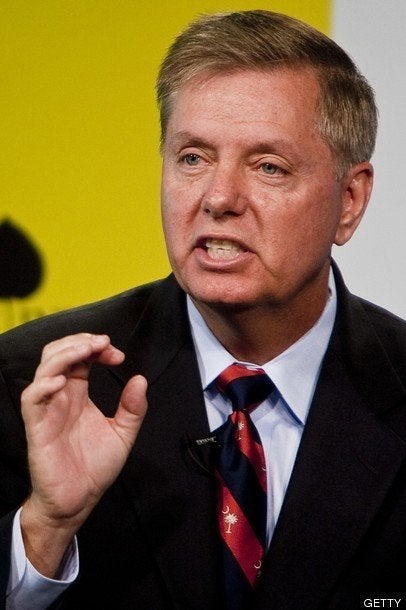 HALIFAX, Nova Scotia -- A leading U.S. senator on defense issues says any military strike on Iran to stop its nuclear program must also strive to take out Iran's military capability.
Sen. Lindsey Graham, a South Carolina Republican who sits on the Armed Services Committee and the Homeland Security Committee, said Saturday the U.S. should consider sinking the Iranian navy, destroying its air force and delivering a decisive blow to the Revolutionary Guard.
He says they should neuter the regime, destroy its ability to fight back and hope Iranians will take a chance to take back their government.
His remarks stunned many in the audience at the Halifax International Security forum.
If President Barack Obama "decides to be tough with Iran beyond sanctions, I think he is going to feel a lot of Republican support for the idea that we cannot let Iran develop a nuclear weapon," he told the Halifax International Security Forum.

"The last thing America wants is another military conflict, but the last thing the world needs is a nuclear-armed Iran... Containment is off the table."
The Obama administration, through top military officials, has made it clear that all options are on the table.
Popular in the Community