WASHINGTON -- Sen. Lindsey Graham (R-S.C.) called on Republicans to abandon the congressional standoff with President Barack Obama over immigration policy and funding the Department of Homeland Security.
DHS funding expires on Feb. 27, and the GOP has resisted calls to fund the agency, citing objections to Obama's recent actions making the deportation of undocumented immigrants less of a priority. While those policies must be carried out through DHS, refusing to fund DHS will not actually stop them from being implemented, as the key programs are financed by fees, rather than congressional appropriations.
A federal judge in Texas, however, recently imposed an injunction against implementing the reforms, which would allow millions of undocumented immigrants to continue living in the United States without being harassed by law enforcement.
On ABC's "This Week," Graham said he agreed with the judge's decision, and called on Republicans to support the court case and pass a clean bill to fund DHS.
"I hope Republicans will come together and back the court case, file a friend of the court brief with the court and fund DHS," Graham said. "I am willing and ready to pass a DHS funding bill and let this play out in court. The worst possible outcome for this nation is to defund the Department of Homeland Security given the multiple threats we face to our homeland. And I will not be part of that."
House Republicans have passed a bill to fund DHS, but the bill has almost no chance of enactment, since Obama has already said he would veto it for ending his relaxed immigration programs. Democrats have successfully filibustered the legislation in the Senate.
"I hope my House colleagues will understand that our best bet is to challenge this in court, that if we don't fund the Department of Homeland Security, we'll get blamed as a party and to anyone who is watching the world as it is, I've never seen more terrorist organizations with more safe havens, with more money, with more capability to strike the homeland than today," Graham said.
Graham has supported comprehensive immigration reform in the past, and told ABC's George Stephanopoulos that he would seek to "fix immigration rather than yell about it" if he were president. Graham is exploring a 2016 presidential bid.
Before You Go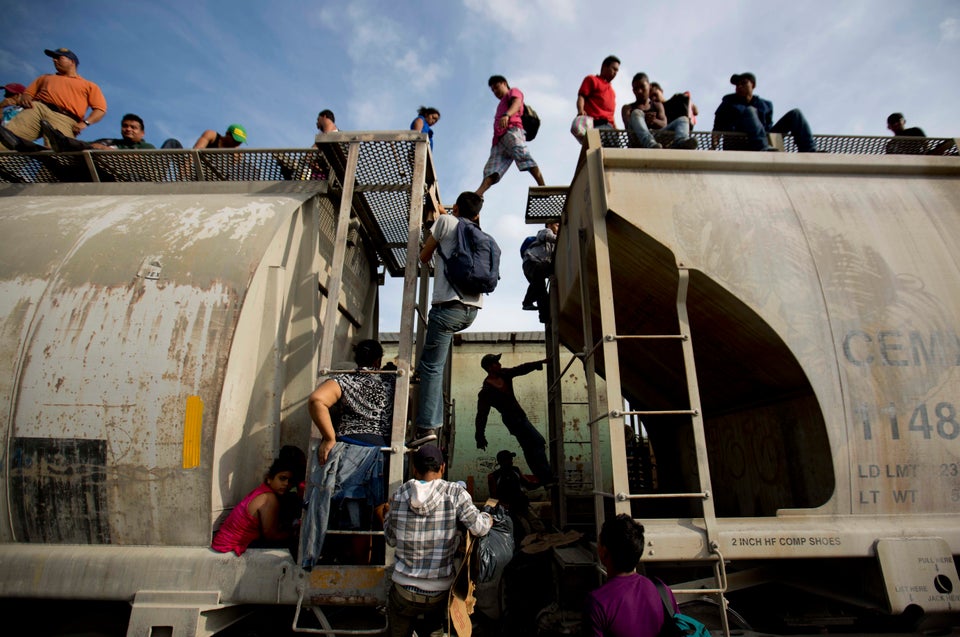 Why Latin Americans Really Come To The U.S.
Popular in the Community