WASHINGTON -- Sen. Lindsey Graham (R-S.C.) plans to block two of President Barack Obama's top national security nominees until he gets answers from the White House on the terrorist attack in Benghazi, Libya.
Speaking on CBS's "Face the Nation" on Sunday, Graham said he was not going to let Chuck Hagel go forward as Secretary of Defense nor let John Brennan move ahead as CIA director unless he gets more information on the president's involvement in the response to the consulate attack that resulted in the killing of Ambassador Chris Stevens and three others.
"I don't think we should allow Brennan to go forward for the CIA directorship, Hagel to be confirmed to Secretary of Defense until the White House gives us an accounting," said Graham. "Did the president ever pick up the phone and call anyone in the Libyan government to help these folks? What did the president do?"
"We know he talked to the Israeli Prime Minister from 8 to 9 on September the 11th [2012], about a dust-up of the Democratic platform, and the fact that he didn't meet the Prime Minister of Israel when he came to New York to visit the U.N., but that's not related to Libya," Graham added. "What did he do that night? That's not unfair. The families need to know, the American people need to know."
"Face the Nation" host Bob Schieffer pressed Graham on his plan, asking, "You are saying that you are going to block the nominations, you're going to block them from coming to a vote, until you get an answer to this?"
It's not exactly clear how the South Carolina senator would block the nominations, since he insisted that he would not stage a filibuster. Graham recently said, "Filibustering is something I do very reluctantly."
Senate Armed Services Committee Chair Carl Levin (D-Mich.) delayed the vote on Hagel's confirmation last week, after 26 Republican senators demanded more information from the former Republican Nebraska senator. The request for information on Libya, however, is not directly related to Hagel's nomination.
In response to Graham's remarks on Sunday, Sen. Jack Reed (D-R.I.), who also appeared on "Face the Nation," said it was "unprecedented and unwarranted to stop, or attempt to try and stop" the nominations of Hagel and Brennan.
"To try to find information, to ask legitimate questions, as Sen. Graham is doing, is completely appropriate," said Reed. "But then to turn around and say, 'I'm going to disrupt, essentially, the nomination of two key members of the president's cabinet' -- I don't think that's appropriate, I don't think it's warranted. I think it is an overreaction that is not going to serve the best interest going forward of the national security of the United States."
Sen. John McCain (R-Ariz.), one of Graham's closest friends in the Senate, has repeatedly insisted that it would be inappropriate to filibuster Hagel. He said in an interview on "Fox News Sunday" that he was still undecided on whether would vote for the president's defense secretary pick, but said he was leaning against it.
Before You Go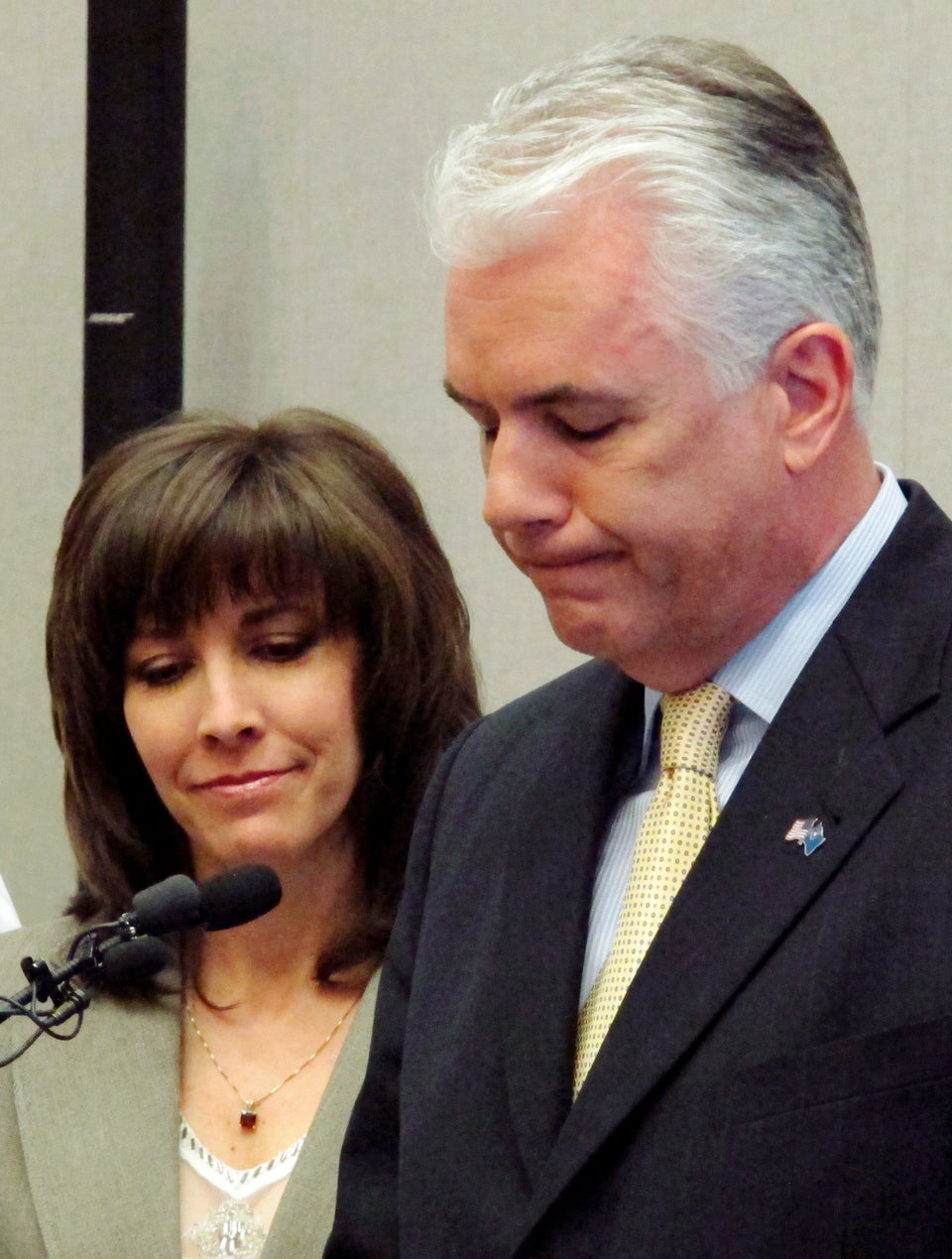 Biggest Political Hypocrites
Popular in the Community