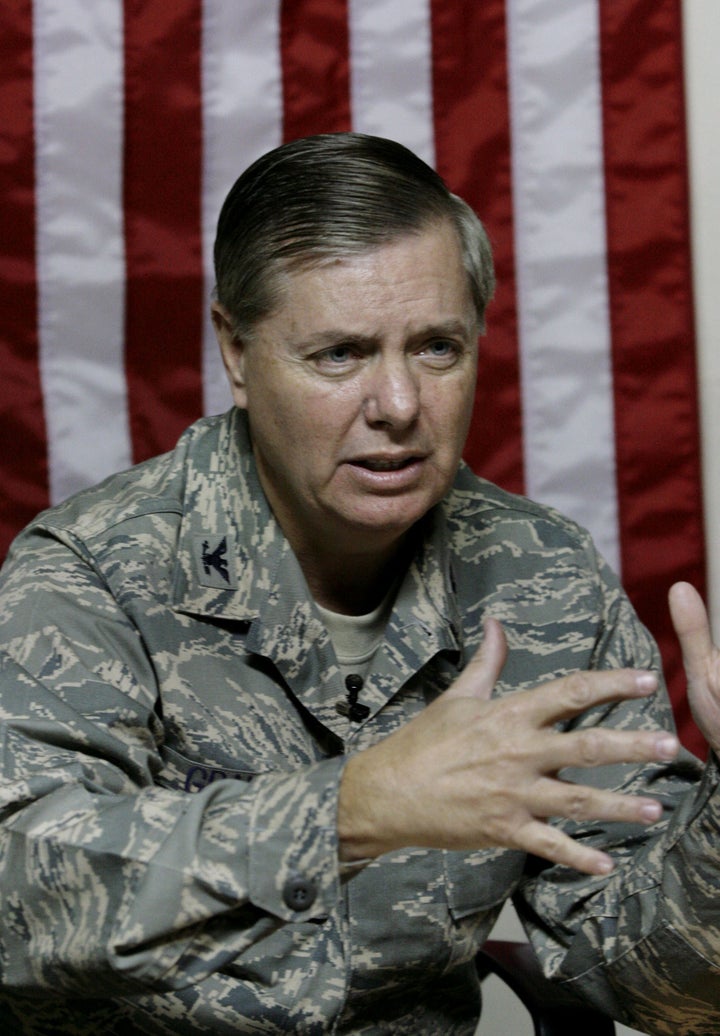 WASHINGTON -- Sen. Lindsey Graham (R-S.C.) said on Sunday that an agency established to protect consumers from financial fraud "is something out of the Stalinist era."
Graham, speaking on NBC's "Meet The Press," was asked why Senate Republicans had filibustered President Obama's nominee to head the Consumer Financial Protection Bureau, which was created as part of 2010's Wall Street reform.
Graham spoke as if the bureau had yet to be created and debate was over how to shape it, rather than discussing the nominee, Richard Cordray, the former attorney general in Ohio.
"This consumer bureau that they want to propose is under the Federal Reserve, no appropriation oversight, no board. It is something out of the Stalinist era," Graham said.
The CFPB moved through both chambers of Congress and passed the Senate in a landslide, winning 60 votes, including three Republicans.
"The reason Republicans don't want to vote for it is we want a board, not one person making all the regulatory decisions," said Graham, continuing to talk as if the bureau doesn't yet exist.
Republicans have insisted that they will oppose any nominee unless a board of bank regulators is empowered to veto decisions the consumer bureau makes. The GOP also wants Congress to be able to restrict the bureau's funding, as it regularly attempts to do with the Environmental Protection Agency, the Commodity Futures Trading Commission and other agencies whose missions are opposed by big business.
"There's no oversight under this person. He gets a check from the Federal Reserve. We want him under the Congress so we can oversee the overseer," Graham said.
On "Fox News Sunday," Senate Minority Leader Mitch McConnell (R-Ky.) explained the filibuster by saying that his party opposed a "czar" with unlimited authority.
Under the structure of the CFPB, there is, in fact, a board of regulators who can veto rules proposed by the bureau, but a two-thirds vote is needed.
Tens of millions of Russians were killed during the Stalinist era; millions more were imprisoned in gulags.
Popular in the Community