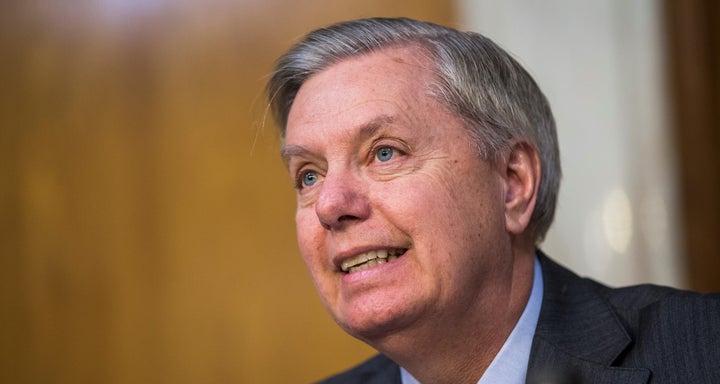 WASHINGTON -- Sen. Lindsey Graham (R-S.C.) said Tuesday night that Republicans may have to hold their noses and unify behind Sen. Ted Cruz (R-Texas) for president if they want to save their party from Donald Trump.
"Ted Cruz is not my favorite by any means," Graham said in a CBS interview. "But we may be in a position where we have to rally around Ted Cruz as the only way to stop Donald Trump."
Graham, who not too long ago was running against Cruz and Trump for the GOP presidential nomination, said it's still a long shot that Cruz could beat Trump. And the Texas senator isn't exactly the most likable Republican in town.
"Short of a major scandal, probably not," said Graham of Cruz' chances. "And if Marco [Rubio] doesn't win Florida, I don't know how he goes forward."
But Cruz has one thing going for him: He's the only candidate who's picked up multiple wins in state primaries besides Trump. As of late Tuesday, Trump had won a total of nine primaries and Cruz had won three. Sen. Marco Rubio (R-Fla.), the next runner-up in the polls, just won his first state, Minnesota.
Whether Cruz or Rubio is able to pick up fresh momentum, Graham said he's preparing for the worst: for Trump to win the GOP presidential nomination, and then to face off with Democratic presidential candidate Hillary Clinton.
"Senator, you seem to be saying that Hillary Clinton will beat Donald Trump," said CBS host Charlie Rose.
"No, I'm not [seeming] to say that. I am saying that," Graham said with a weak laugh. "Like a drum."
Watch Graham's interview below:
Popular in the Community