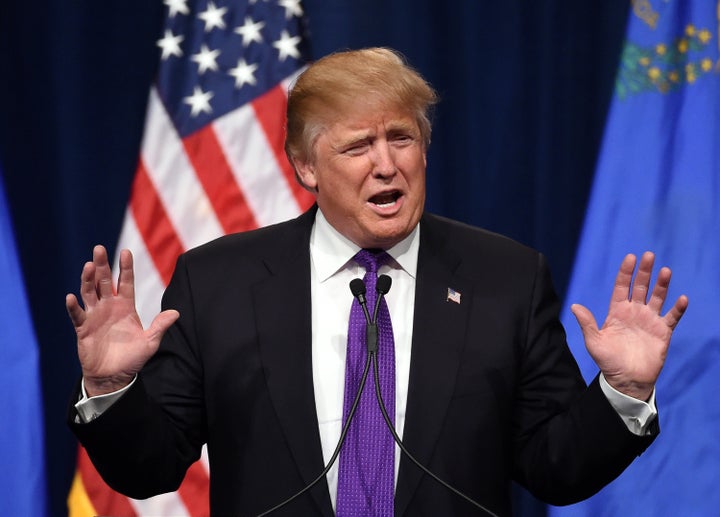 WASHINGTON -- Republicans won't be able to win the White House if they nominate business mogul Donald Trump, Sen. Lindsey Graham (R-S.C.) said Thursday. 
Many people are considering Trump the GOP's presumptive nominee after he won his third contest in the presidential primary race earlier this week, securing more than 45 percent of the vote in the Nevada caucus.
A number of Republicans have been slow to accept that Trump could represent their party in the general election. However, Graham, who dropped out of the presidential race in December, told a group of reporters that he is steeling himself for Trump being named the GOP nominee. 
Should this happen, "we are likely to lose the last best chance in a long time to win the White House," Graham said.
When a reporter asked Graham why he thinks Trump wouldn't win against either former Secretary of State Hillary Clinton or Sen. Bernie Sanders (I-Vt.), he replied, "'cause he's just generally a loser as a person." 
Graham continued to rail against Trump and the GOP as if end times are nigh.
"I told you, I got a ticket on the Titanic. I am on the team that bought a ticket on the Titanic after we saw the movie," Graham said. "This is what happens if you nominate Trump."
"I'm telling people that if you think we can win with Trump, you're wrong. I hope I'm wrong. I think he's going to lose. I think he's going to lose badly, and all the things we care about are going to get locked in place and [Clinton] is going to get to pick Supreme Court nominees. So don't look at me to be the guy who stops her from being the president of the United States.

You can't nominate a nut job and lose and expect it doesn't have consequences -- I'm running out of adjectives.

Why will he lose? Because he's ill-suited for the job. What Hispanic person would vote for the Republican Party when the leader of the party has just called illegal immigrants as a group 'mostly rapists and drug dealers' and is going to deport 11 million people, including American-born children? Everyone in the Hispanic community knows at least one illegal immigrant, like I do. I know some."
Graham took one more question before walking away: Does he think another candidate still in the race would be better matched against a Democratic nominee? 
"I think we could win with your tape recorder," he told the reporter. "I think we could win with almost anybody except this guy."
Calling all HuffPost superfans!
Sign up for membership to become a founding member and help shape HuffPost's next chapter