WASHINGTON -- Sen. Lindsey Graham (R-S.C.) wants Republicans to reverse the Democrats' filibuster reforms in the new year, arguing that doing so will make it tougher for President Barack Obama to get his nominees approved.
The new system requires just 51 votes to advance executive branch nominees and judges nominated for all courts except the Supreme Court, instead of the 60 votes that were previously required. Democrats approved the reforms after Republicans were refusing to let many of Obama's nominees go through. Half the nominees filibustered in the country's history, for example, were blocked by Republicans during the Obama administration.
The question for Republicans now is whether to keep these reforms in place or go back to the 60-vote system. On one hand, if Republicans keep the majority in the Senate and win the presidency in 2016, the new rules would be advantageous to them because they'd be able to push through a GOP president's nominees more easily.
But in the meantime -- and if Democrats do hang on to the presidency in two years -- Republicans may want to make it tougher for Democrats to confirm the president's nominees. That, said Graham, is why he wants to go back to the 60-vote rules.
"I think we should go back to 60 votes to approve any nomination. I think it stood the test of time," said Graham Monday during an interview with conservative radio host Hugh Hewitt. "If you keep it at 51, all they [Democrats] have to do is pick up three, four Republicans and I'm worried that you're no stronger than your weakest link. Having to get to 60 is a much more collaborative process."
In the new Congress, Democrats will have 46 or 47 seats. (The results of the Louisiana Senate race are pending a December runoff). Therefore, as Graham noted, Democrats could approve Obama's nominees if just a few willing Republicans join them.
"Under a 51-vote confirmation process, all they've got to do is pick off three," said Graham. "Under my construct, they've got to get to 60, and it gives you a chance to have a say about what kind of judges we're going to put on the bench the next two years, who will run the executive branch. I think it's in our self-interest to go back to the way the Senate used to work and have a 60-vote hurdle. If you get a Republican president, then we'll see what Democrats do on their watch. But the next two years, I think, it is in our self-interest to make it harder to get people into the judiciary and executive branch, not easier."
Graham's position is not entirely surprising, since he called for a restoration of the old rules before the election as well. But not everyone is sticking by their pre-election stances. Last week, Sen. Orrin Hatch (R-Utah) said Republicans should keep the Democratic reforms in place, even though he wanted to repeal them as recently as September.
"We should not return to the old rule," he added. "We should teach those blunderheads that they made a big mistake. And we have the votes to stop bad judges if we want to."
Don Stewart, spokesman for Senate Minority Leader Mitch McConnell (R-Ky.), declined to say where his boss stands on the issue, telling The Huffington Post, "It's a discussion our members will have."
Correction: This piece originally stated that Democrats will have 47 or 48 seats in the new Senate; they will have 46 or 47. We regret the error.
Want more updates from Amanda? Sign up for her newsletter, Piping Hot Truth.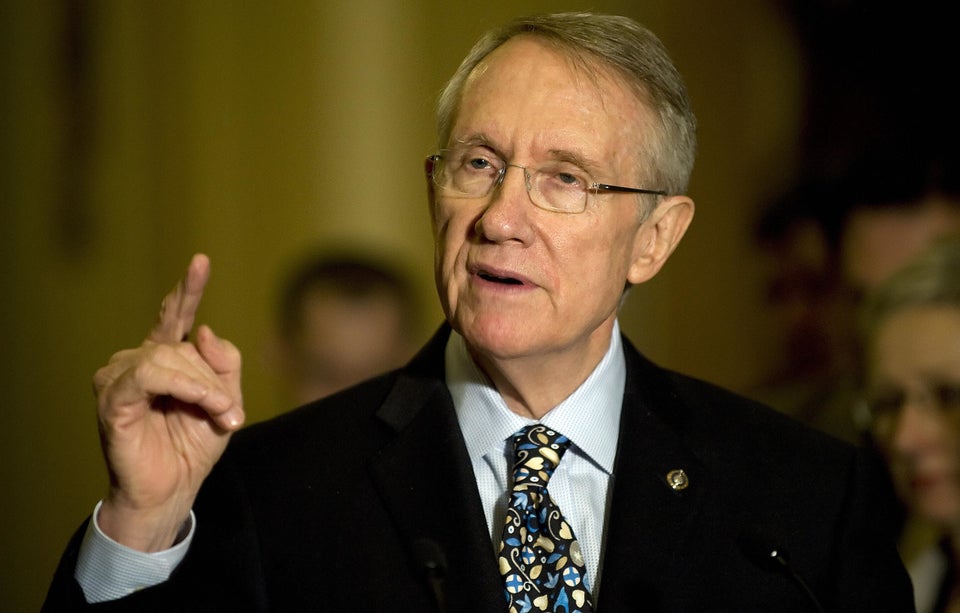 Senate Majority Leaders Through The Years