Sen. Lindsey Graham (R-S.C.), one of the first American politicians to comment on Wednesday's shooting at the Paris office of satirical newspaper Charlie Hebdo, explained the attack as the latest episode in a clash between two irreconcilable cultures, of which only one can survive.
"It's not an attack on our homeland, but it's definitely an attack on our way of life," Graham told conservative radio host Hugh Hewitt. "There's a perfect storm brewing to have this country hit again."
He continued, "Our way of life doesn't fit into their scheme of how the world should be. If you stopped talking about radical Islam, if you never did a cartoon again, that's not enough. What people need to get is they can't be accommodated. They can't be negotiated with. They have to be eventually destroyed."
Graham exhorted President Barack Obama to "take sides" and "admit" that the attack, like the conflict with the Islamic State, was motivated by religion. Since the rise of the militant group also known as ISIS, Obama has maintained that the Islamic State's actions violate the tenets of Islam and emphasized U.S. collaboration with Arab allies in military strikes.
"We're in a religious war. These are not terrorists. They're radical Islamists who are trying to replace our way of life with their way of life. Their way of life is motivated by religious teachings that require me and you to be killed, or enslaved, or converted," Graham said.
The senator suggested that the Islamic State may be responsible for the Paris attack, which killed 12.
"Is there a command and control capability from Syria and Iraq to direct people in France or other places? Was there a French franchise of ISIS that's so organized they could direct this attack? Somebody planned this attack. Somebody directed it. It was very professional," Graham said.
Meanwhile, the suspected gunmen are still at large, and officials haven't confirmed whether the men are associated with any organization.
Graham said he expects this kind of attack against a "soft target" to continue as long as Islamic extremists remain active -- against more members of the media, in France and other Western European countries -- before turning the conversation homeward.
"The longer it takes to destroy [the Islamic State], the more likely we are to get hit, because every day they survive and stay rich and entrenched in Syria and Iraq, the more likely a foreign fighter comes our way with an American passport or a European passport."
Before You Go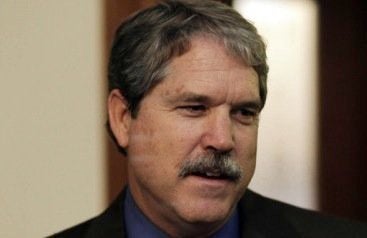 Racist Remarks Made By Politicians
Popular in the Community