Sen. Lindsey Graham (R-S.C.) has upped his already harsh rhetoric against outgoing Secretary of State Hillary Clinton, claiming that she "got away with murder" in the Benghazi, Libya, attack that killed Ambassador Chris Stevens and three other Americans.
"I haven't forgotten about Benghazi. Hillary Clinton got away with murder, in my view," Graham said on Fox News Monday evening, speaking to Greta Van Susteren. "She said they had a clear-eyed view of the threats. How could you have a clear-eyed view of the threats in Benghazi when you didn't know about the ambassador's cable coming back from Libya?"
He also threatened to block the nomination of former Sen. Chuck Hagel (R-Neb.) as President Barack Obama's next secretary of defense until outgoing Defense Secretary Leon Panetta testifies about the attack.
Graham was part of a cadre of GOP senators who loudly protested the possible nomination of United Nations Ambassador Susan Rice as secretary of state over comments she made four days after the Benghazi attack, reflecting the then intelligence assessment of the incident as linked to an anti-Islam video. Rice withdrew from consideration under their criticism.
Clinton appeared in front of the Senate Foreign Relations Committee last Wednesday to answer questions about the attack. Exasperated by a similar what-did-you-know-when line of questioning from Sen. Ron Johnson (R-Wis.), she said, "With all due respect, the fact is we had four dead Americans. Was it because of a protest, or was it because of guys out for a walk one night who decided they'd go kill some Americans? What difference at this point does it make?"
Before You Go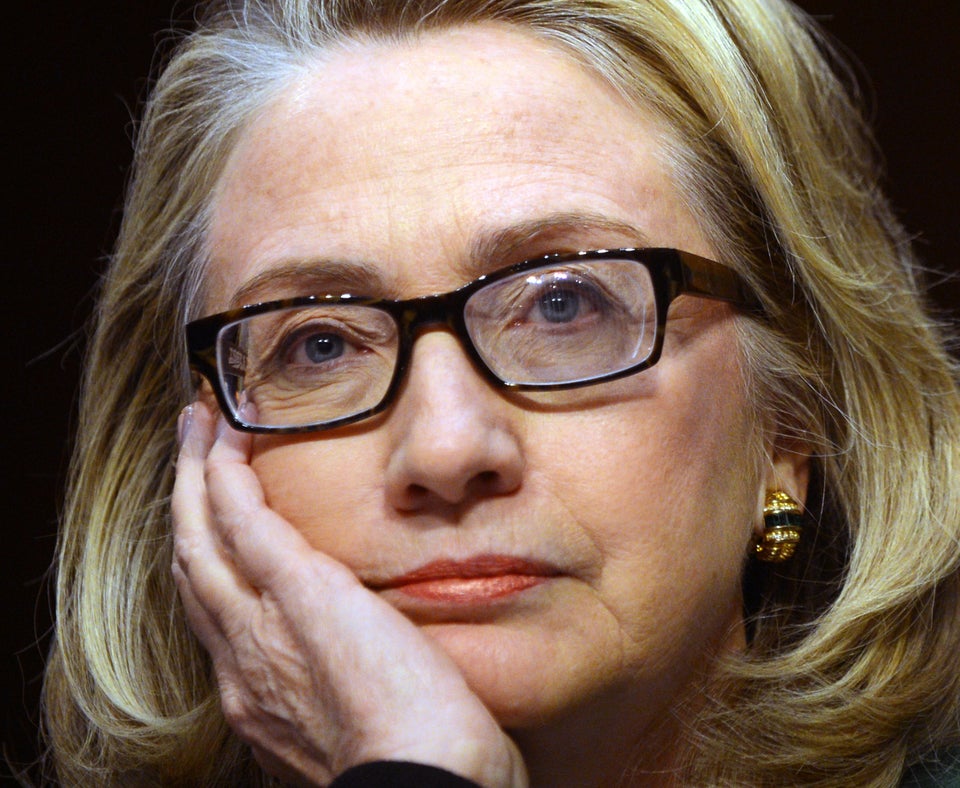 Hillary Clinton Benghazi Testimony - The Faces
Popular in the Community