Sen. Lindsey Graham (R-S.C.) said on Monday that he would pull support from his own immigration reform bill if his fellow Judiciary Committee members voted to include LGBT provisions.
The immigration legislation put forward by the bipartisan "gang of eight" doesn't address the problems faced by binational same-sex couples, who under the Defense of Marriage Act cannot petition for green cards for their foreign national partners.
Sen. Patrick Leahy (D-Vt.), chairman of the Judiciary Committee, introduced amendments to the gang of eight bill that would give same-sex couples equal treatment to heterosexual ones under immigration law.
But Republicans in the gang of eight, including Graham, have cautioned that such a move would kill the bill. In January, when the group first unveiled its broad framework for immigration reform, Graham said LGBT provisions would be a non-starter for Republicans.
"Why don't we just put legalized abortion in there and round it all out," Graham said at the time.
Two other Republicans in the gang of eight, who are not on the Judiciary Committee, have also said adding LGBT measures would be disastrous for their legislation. Sen. John McCain (R-Ariz.) said in January that adding "social issues" such as binational same-sex couple provisions would be "the best way to derail" immigration reform, while Sen. Marco Rubio (R-Fla.) said he opposed efforts to add LGBT provisions to the bill.
Although President Barack Obama has voiced support for allowing same-sex couples to petition for spousal green cards, the White House has indicated he would be willing to sign a bill that excluded it.
"We have said that we support that provision, but we also think it's very important to recognize that the overall bill here accomplishes what the president believes needs to be accomplished and is in keeping with his principles," White House Press Secretary Jay Carney said earlier this month.
Before You Go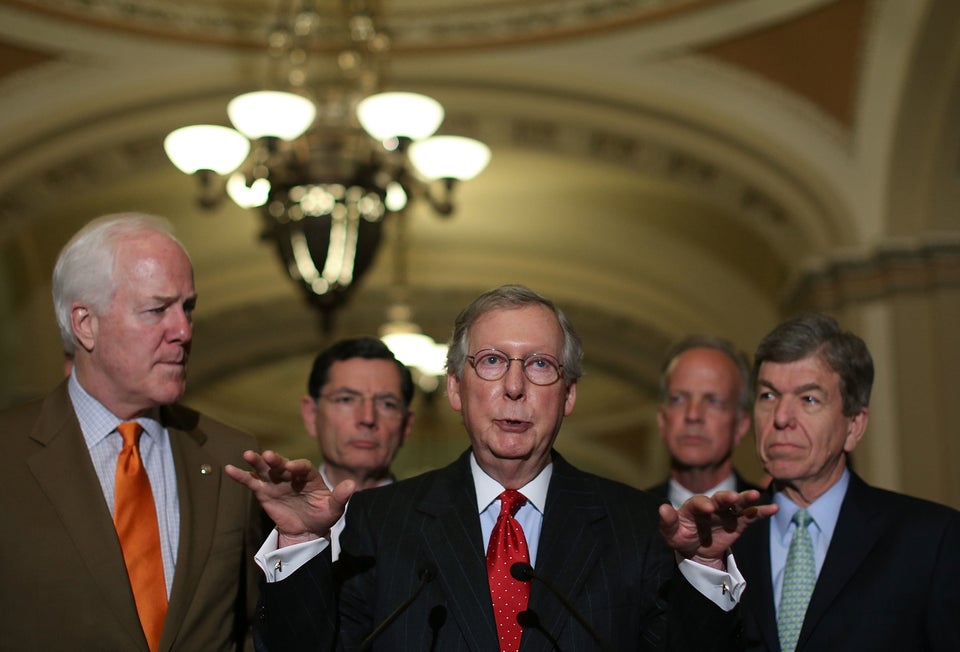 The Strongest Conservatives In Congress
Popular in the Community