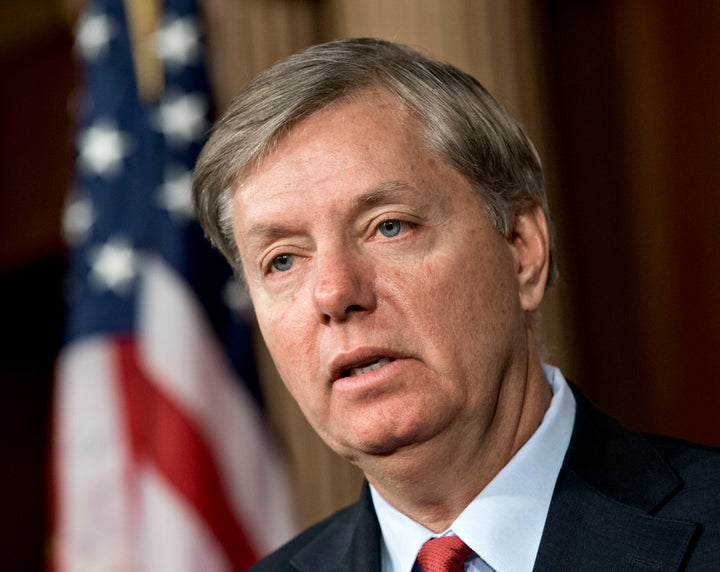 WASHINGTON -- Sen. Lindsey Graham (R-S.C.) told reporters on Tuesday that it's a mistake for the president to push for same-sex couples to be included in immigration reform, if he wants Republicans to support the bill.
"Why don't we just put legalized abortion in there and round it all out," Graham said to reporters.
Graham is part of an eight-member group -- four Republicans, four Democrats -- that released a framework on Monday for bipartisan immigration reform. Their framework touches on four main principles, but does not address same-sex couples, who are not given the right to petition for green cards for their partners under the Defense of Marriage Act -- even if they are legally married in their state.
The president will speak about immigration reform later in the day, and will specifically address the need for recognizing same-sex couples as families in immigration law. White House spokesman Jay Carney confirmed the news, first reported by Buzzfeed, that the president would mention his support for such a provision.
"The president believes that it should be included and that should come as no surprise," Carney told reporters. "As we've said all along, this is consistent with the principles he has laid out over the last four years. And the president has long believed that Americans with same-sex partners from other countries should not be faced with the painful choice between staying with the person they love or staying in the country they love."
There is support for such a concept from many Democrats, some of whom have signed on to bills such as the Uniting American Families Act that would specifically address the issue of same-sex couples. Sen. Susan Collins (R-Maine) is the sole Republican co-sponsor of that bill in the Senate, and told HuffPost in December that she would support its inclusion in broader immigration reform.
Sen. Chuck Schumer (D-N.Y.), another member of the "gang of eight," is a co-sponsor of that legislation, but aides say it's too soon to say whether it could be included in a bipartisan immigration bill.
Sen John McCain (R-Ariz.), another member of the group, made the same point.
"We haven't even gotten that far yet," McCain told reporters. "This is thrown out by the people who think we have gotten into the details, which we haven't. We haven't gotten into those kind of details."
Support HuffPost
The Stakes Have Never Been Higher
Before You Go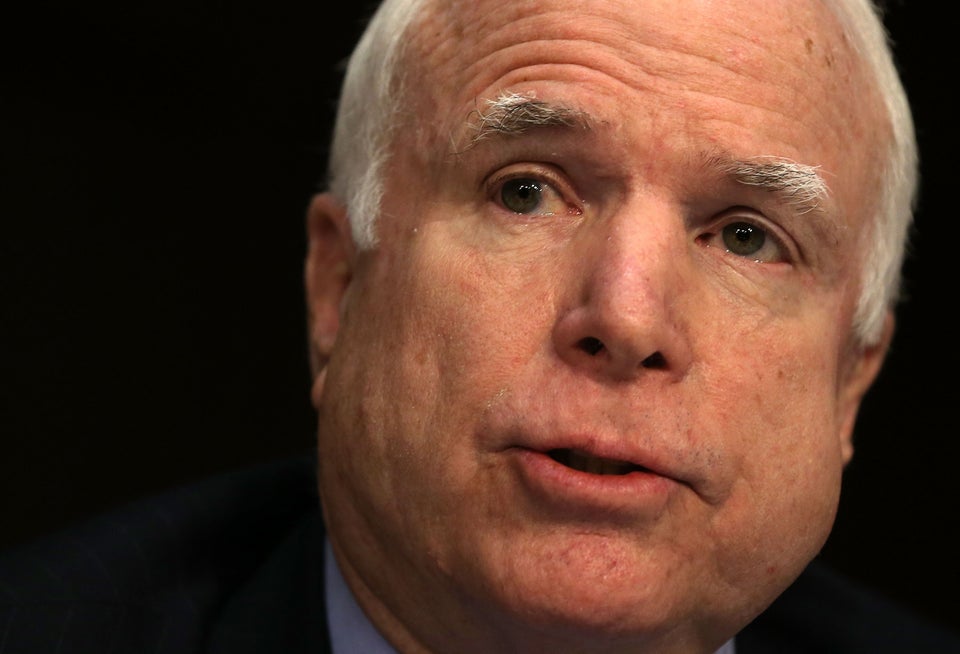 Bipartisan Immigration Plan's Key Provisions
Popular in the Community