WASHINGTON -- Sen. Lindsey Graham (R-S.C.) on Sunday slammed President Barack Obama's strategy for combating Islamic State militants and said the president needs to significantly step up military action against the terrorist group before it comes to the United States and "we all get killed."
In an interview on "Fox News Sunday," Graham said the Obama administration is "delusional" for thinking it can counter the Islamic State, a terrorist group in Syria sometimes called ISIS or ISIL, primarily through expanded air strikes and by training Syrians for ground combat.
"There's no way in hell you can form an army on the ground to go into Syria to destroy ISIL without a substantial American component," said Graham, a prominent war hawk on Capitol Hill. "This president needs to rise to the occasion before we all get killed back here at home."
U.S. intelligence and administration officials say Islamic State militants currently pose no credible threat to the United States homeland, despite the group gaining tremendous media attention for its recent beheadings of James Foley and Steven Sotloff, two American journalists in Syria. The group released a third video on Saturday that purportedly shows the murder of David Haines, a British aid worker.
Graham, like some other lawmakers, maintains that the Islamic State is poised to attack America and possibly wipe out humankind if it continues to expand its reach.
"They will open the gates of hell to spill out on the world," he said. "This is not a Sunni versus Sunni [conflict]. This is ISIL versus mankind."
Before You Go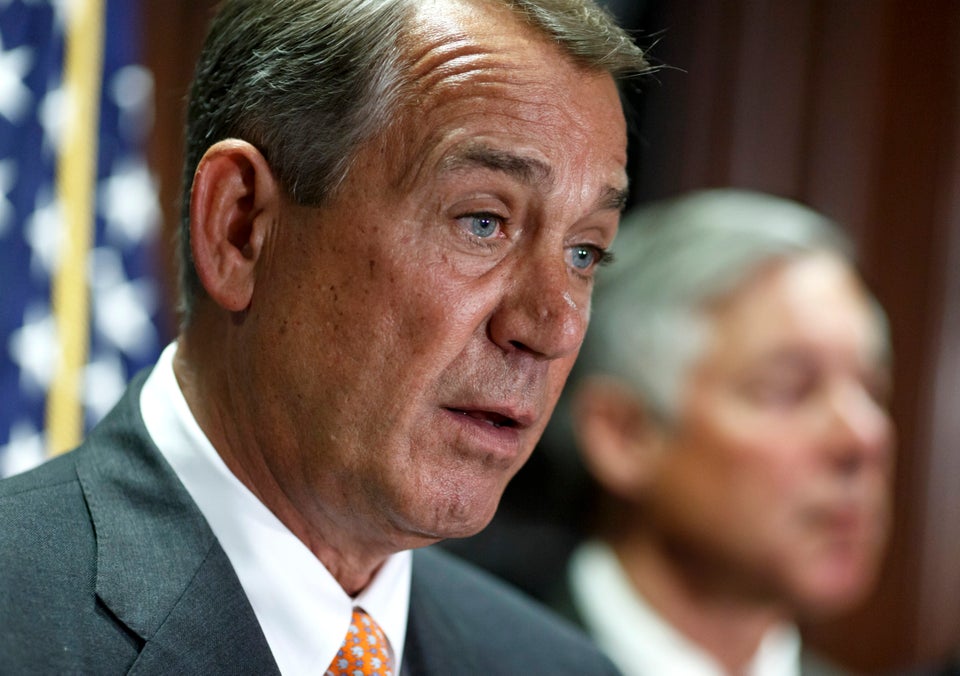 Politicians On Obama's ISIS Speech
Popular in the Community