Sen. Lindsey Graham (R-S.C.), who dropped out of the race for the Republican presidential nomination last month, threw his weight behind former Florida Gov. Jeb Bush on Friday.
"When it comes to speaking up and speaking out about emotional issues like immigration, the thing I admire most about Jeb is that he's stayed true to who he is, that he hasn't tried to get ahead in a contested primary by embracing demagoguery," Graham said at a press conference with Bush in Charleston, South Carolina. "He's not running to be commander in chief by running people down."
Bush is currently averaging about 5.4 percent of the vote for the GOP nomination, according to HuffPost Pollster's poll tracker. He's doing slightly better in Graham's home state of South Carolina, where polling averages put him at 7.4 percent in the Republican race. Graham never garnered high poll numbers in the presidential contest -- including in South Carolina -- but remains influential in the state. The Republican primary there will take place on Feb. 20.
"South Carolina is going to reset this race," Graham said. "On February the 20th, we're going to give Jeb Bush the momentum that he needs and deserves to win the nomination."
By endorsing Bush, Graham passed over one of his former Senate allies on immigration reform, Sen. Marco Rubio (R-Fla.).
"I think Marco Rubio will be president of the United States one day," Graham said. "I think he's one of the most gifted people I've ever met ... but I wasn't ready to be president at 44."
Bush was harsher and said Rubio had "cut and run" on his own immigration reform bill.
Graham said earlier this month that he would not endorse the two men leading the GOP polls: business mogul Donald Trump and Texas Sen. Ted Cruz. He said Trump "has alienated all the constituencies" that Republicans need to win, including Latinos, according to The Greenville News, a reference to the candidate's hard-line stance on immigration.
Graham said Friday that he couldn't "think of a worse idea in terms of how to fight and win this war" than Trump's ban on allowing Muslims to enter the country.
Immigration is one of Graham's signature issues, and he and Bush both support allowing undocumented immigrants to eventually gain legal status, a far cry from Trump's and Cruz's calls for driving all of them out of the country.
Graham said earlier this month that he wants to support a candidate who would criticize them for that -- something Bush has done.
"Don't run for president as a Republican if you're going to double-down on insanity," Graham said. "Ted, you were for legal status. Donald Trump, what you're talking about makes no sense, it hurts the nation as a whole and it doesn't have a snowball's chance in hell of ever being passed. Right now, immigration is red hot. Everybody is running for the cover of not being clear. The thing I like most about Jeb, he hasn't run away."
Graham, who retired from the Air Force last summer, also touted Bush's foreign policy and defense plans and said he believes he "is ready on Day One to be a commander in chief."
This post has been updated with more quotes from Friday's press conference.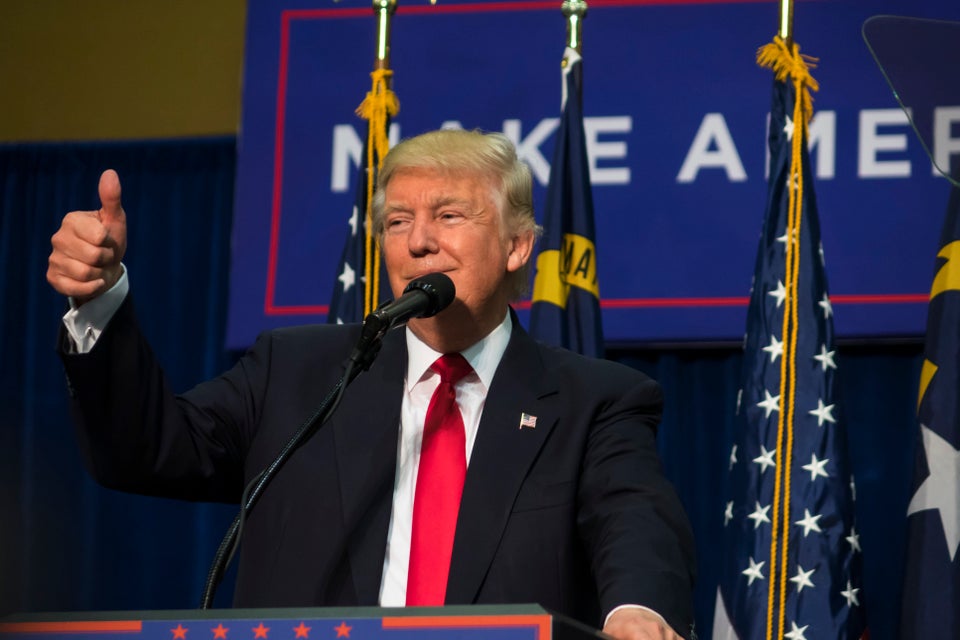 GOP Candidates On Immigrants