Last year, Graham said there would be "holy hell" if Trump fired Sessions, but now he is more than fine with it.
That's in stark contrast to what he said in July 2017.
"I'm 100 percent behind Jeff Sessions," Graham told CNN then. "There will be no confirmation hearing for a new attorney general in 2017. If Jeff Sessions is fired, there will be holy hell to pay."
Trump has hammered away at Sessions over a number of issues, but is largely upset that the attorney general recused himself from the Russia investigation. In an interview that aired on Thursday, the president told Fox News that he only gave Sessions the job out of loyalty and claimed the attorney general "never took control" over his department.
Sessions hit back later in the day with a statement saying the department "will not be improperly influenced by political considerations."
While Graham is backing off his "holy hell" threat, others in the party are still defending Sessions.
"I think it would be bad for the country, it would be bad for the president, it would be bad for the Department of Justice for [Sessions] to be forced out under these circumstances," said Senate Majority Whip John Cornyn of Texas.
Before You Go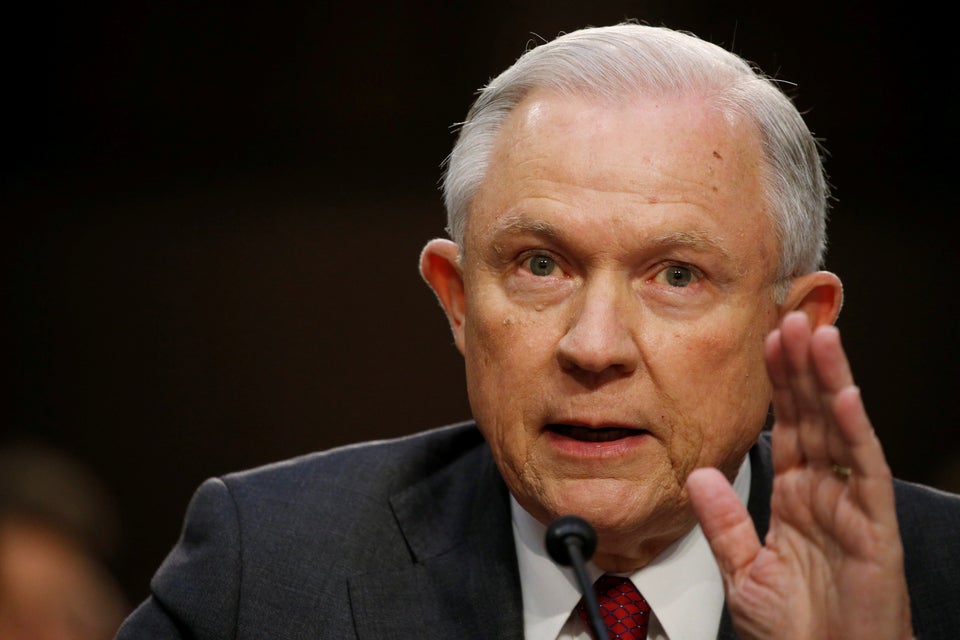 Jeff Sessions Speaks Before Senate Intelligence Committee
Popular in the Community