When Sen. Lindsey Graham (R-S.C.) celebrated his retirement from the Air National Guard last week after 33 years of military service, he was greeted at the ceremony by an unexpected guest: Vice President Joe Biden.
Though they hail from opposing parties, Graham and Biden have long had a close friendship, going back to their years serving together in the Senate. The South Carolina senator and 2016 Republican presidential candidate was particularly touched that the vice president attended his military sendoff.
Over the weekend, The Huffington Post spent a day with Graham on the campaign trail in Iowa for the latest installment of our original series, '16 And President. We'll have the full episode up next week, but the above clip is a short preview of what's to come.
In the video, Graham becomes emotional when talking about how the vice president has dealt with the recent death of his son, Beau Biden.
Biden and Graham have been struck by multiple personal tragedies in their lives: Biden lost his wife and daughter in a car accident shortly after he was first elected to the Senate, while Graham's parents both died when he was in college. Graham's heartfelt words reflect an enduring bond between the two men that has been shaped, in part, by their shared heartbreak.
Watch the video above and stay tuned next week for '16 And President: Lindsey Graham.

Story by Scott Conroy
Video produced by Jon Strauss
Cinematography by Jon Strauss and Samuel Wilkes
Associate production by Marielle Olentine
Before You Go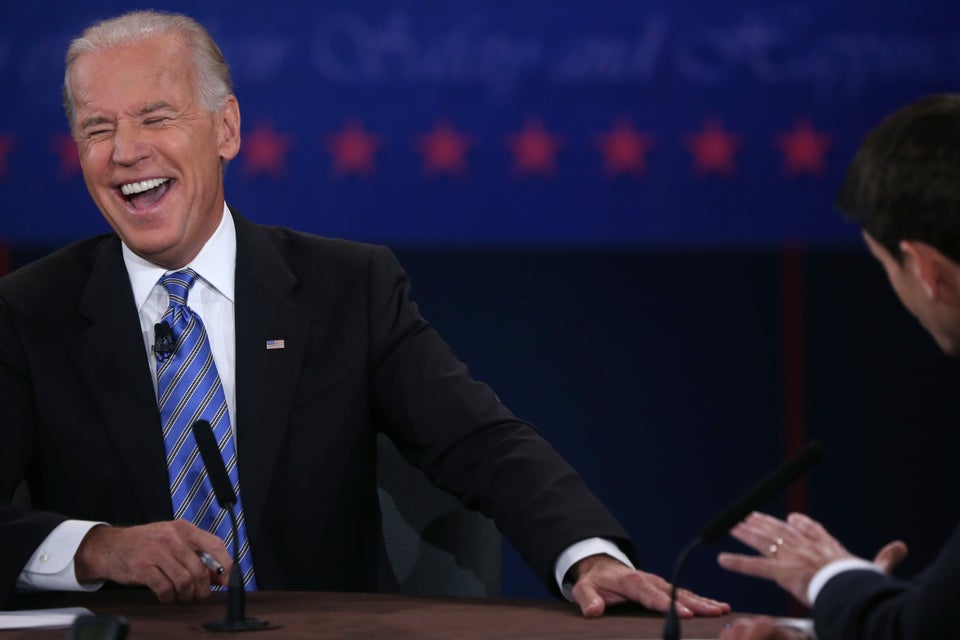 Joe Biden Makes Faces At VP Debate
Popular in the Community