Sen. Lindsey Graham (R-S.C.) became the latest in a series of Republicans to endorse former South Carolina Gov. Mark Sanford's (R) congressional bid on Wednesday.
"In Congress, @MarkSanford will vote to cut wasteful spending, eliminate debt & make gov't work for the taxpayer. We need him in Washington," he tweeted.
Sanford's endorsement comes despite his pledge earlier this week to vote against the immigration bill Graham helped to create. "I would not vote for the bill in its present form," he said in a debate Monday night. He added that there are "a whole host of other things we can do that would impact the degree to which illegals are wanting to come here." Graham is part of the so-called gang of eight in the Senate trying to forge a compromise on comprehensive immigration reform.
Sanford faces Democrat Elizabeth Colbert Busch in the May 7 special election in South Carolina's 1st District. He trails her by 9 points, according to a recent poll by Public Policy Polling.
Graham's announcement follows endorsements from Sen. Rand Paul (R-Ky.), former Rep. Ron Paul (R-Texas) and the tea party group Freedom Works. The National Republican Congressional Committee, on the other hand, is still not providing financial support to Sanford's campaign. Its decision to stop spending money on the campaign came after the Associated Press reported that Sanford had to appear in court to answer a charge of trespassing on his ex-wife's property. Sanford has said that he went to his ex-wife's house because he didn't want his youngest son to watch the Super Bowl alone, but later said that his other son was also in the house doing homework.
Sanford released a new ad Wednesday saying the race is "bigger" than him. The spot seems to be an attempt to push back against attacks over his 2009 extramarital affair while serving as governor.
Before You Go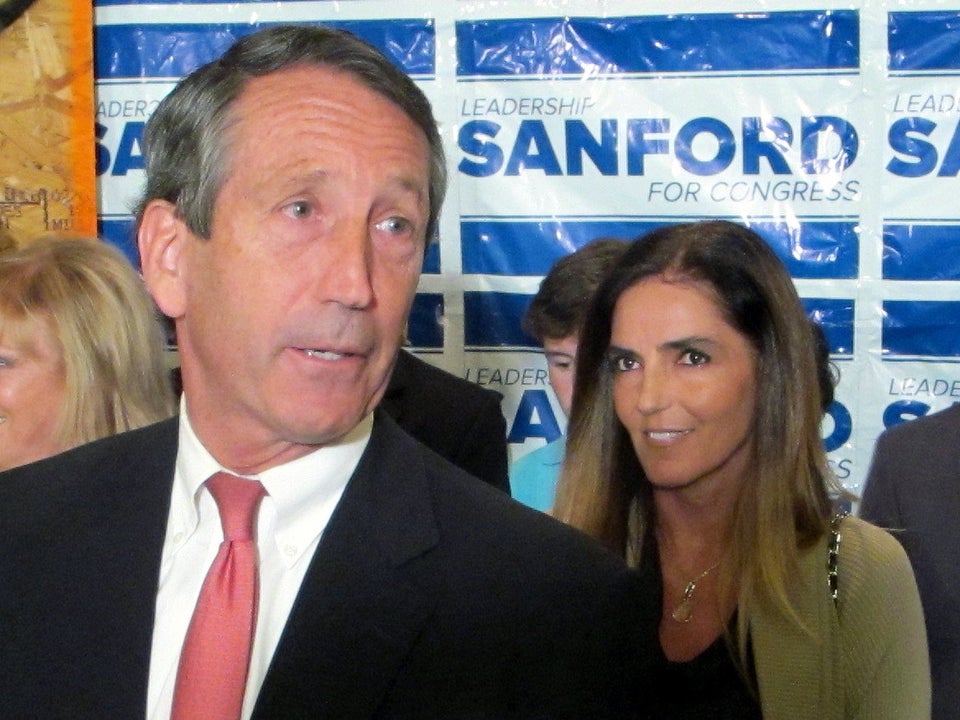 Politicians Who Wanted A Second Chance
Popular in the Community