Sen. Lindsey Graham (R-S.C.) lamented Sunday that the government shutdown was distracting from a problematic rollout of the health insurance exchanges under President Barack Obama's health care reform law.
"What breaks my heart is, for the last 12 days you have had a complete meltdown of the portal called Obamacare; the whole system is just not working," said Graham, speaking on ABC's "This Week." "And we're overshadowing how badly Obamacare has been rolled out."
Website glitches have prevented many Americans from accessing information or signing up for coverage during the first two weeks since the law's insurance exchanges went live.
Graham said that while he believes House and Senate Republicans "share a common goal of trying to replace and repeal Obamacare," it was unrealistic to block a measure meant to fund the federal government in an attempt to defund or delay the law.
Still, any deal to reopen the government would need to win a majority of House Republicans, he said. Many GOP members in the House have continued to express a desire to make changes to Obamacare.
"What I'm worried about [is] a deal coming out of the Senate that a majority of Republicans can't vote for in the House, that really does compromise Speaker [John] Boehner's leadership," Graham said.
But he noted that a continued government shutdown isn't a political winner for Republicans.
"The sooner this is over, the better for us, guys," he said.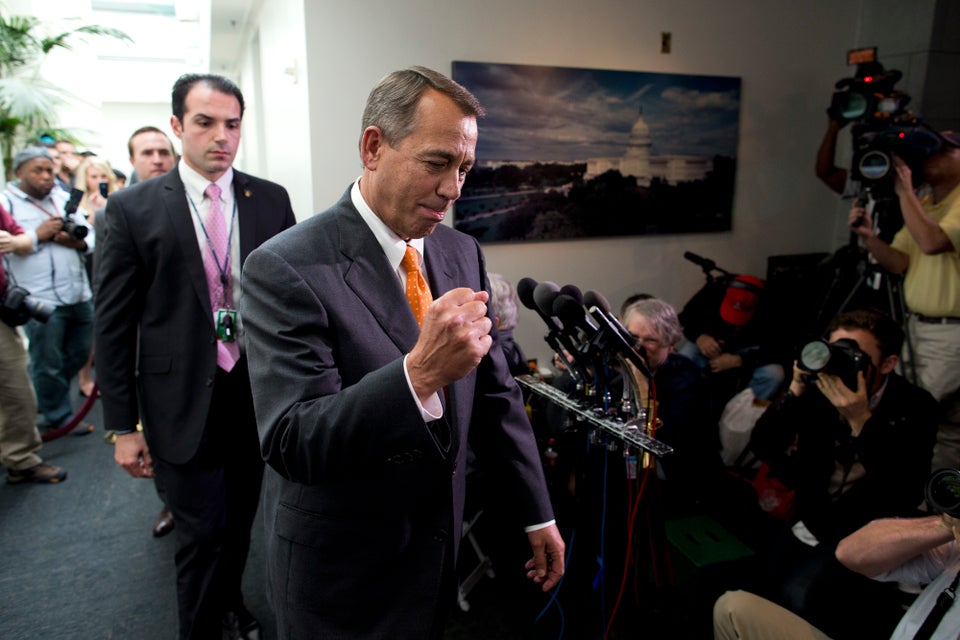 2013 Government Shutdown
Popular in the Community