It seems like it was only six months ago that the reelection of Sen. Lindsey Graham (R-S.C.) wasn't even worth doubting. As the National Review's Katrina Trinko reported at the time, Graham -- despite having "consistently irked conservatives" -- had an all but "clear path" to another term. Per Trinko:
Yet South Carolina tea partiers admit that chances are good Graham will face no serious opponent. "Lindsey Graham's got an easy path to reelection," glumly admits Colin Lindell, founder of the Palmetto State's Aiken County Tea Party. "People would love to see someone challenge him, but the problem is there is no real serious contender who can gather the support."

"There's nobody viable to go up against him," agrees Allan Olson who founded the Columbia Tea Party.
Six months later, it looks like the anti-Graham forces have gone from too non-existent to far too numerous. As The State reported on Wednesday, South Carolina state Sen. Lee Bright (R-Roebuck) is "expected to make his candidacy for U.S. Senate official sometime next week," and has already launched a website to further that endeavor.
The game, then, is whether or not this combination of challengers can somehow keep Graham from winning 50 percent of the primary vote, forcing him into a run-off. It's a challenge that Graham's never faced. In 2002, Graham was not opposed in the GOP primary to replace the retiring Strom Thurmond. In 2008, Graham's opponent, South Carolina GOP national Committeeman Buddy Witherspoon, couldn't pull Graham below 66 percent of the vote.
But while drawing the ire of a four-headed tea party hydra is a good way to measure the relative amount of disaffection that exists for the incumbent, it could also be a prelude to self-sabotage. As Kyle Trystad reports, "the sheer number of ambitious Republicans seeking to oust the South Carolina senator may end up being the undoing of them all."
Why? The answer is mostly about money. Back in February, it was reported that Graham had amassed a mighty war chest -- $4.5 million. Since then, that number has surged, in reports, to $6.3 million. Clearly, that wasn't sufficient to scare away would-be competitors, but what $6.3 million lacks in fear-raising, it more than makes up for in its ability to saturate South Carolina with ads and finance a campaign through all the eventualities. Krygstad spoke to a GOP operative in the state who came to the same dead reckoning:
One unaffiliated GOP operative in the state said the anti-incumbent vote that almost any challenger starts out with in a statewide race in South Carolina is about one-third of the electorate.

"The problem for any opponent taking on an incumbent … is getting from 35 percent to 50 percent plus one," the operative said. "That's where it gets real expensive."

[...]

The Republican operative, speaking on background, said the only way Graham could fall below 50 percent in the primary is if a candidate or group "can do two to three months of full saturation television in every market in this state" — potentially a $3 million proposition.
And once the challenger has blown their cash forcing the runoff, they need to rifle through the couch cushions to push through to the end. From here, the problem is fairly academic -- the anti-Graham vote has too many choices vying for the same dollars.
[CORRECTION: This post originally identified Nancy Mace as "Linda." We regret the error.]
Support HuffPost
The Stakes Have Never Been Higher
Before You Go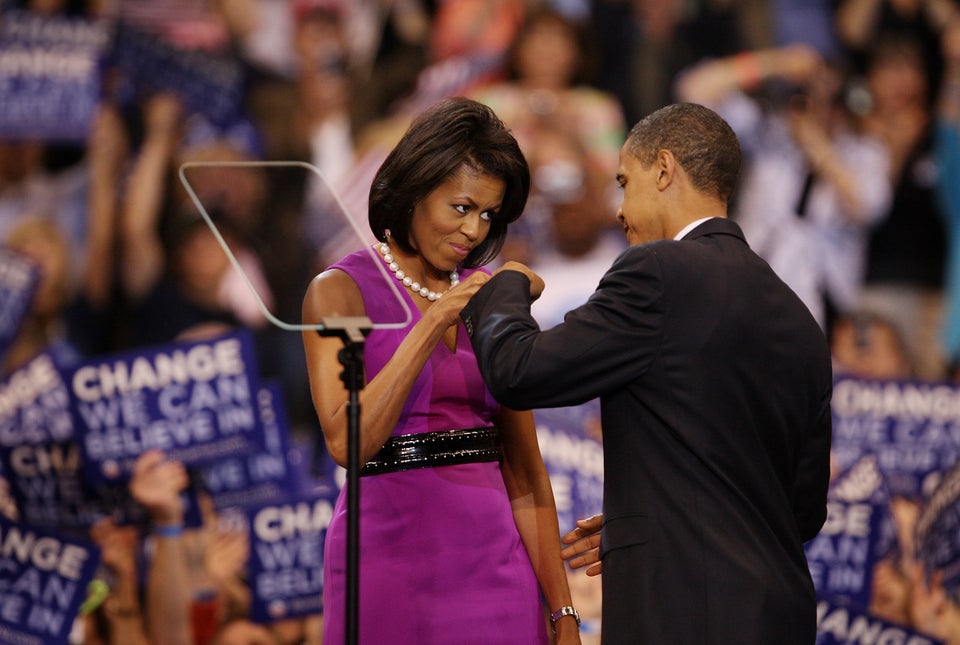 Obama's Fist Bumps
Popular in the Community