 WASHINGTON -- Sen. Lindsey Graham (R-S.C.) on Monday said he would support a sequestration replacement bill that raises $600 billion in additional revenue if Democrats agree to unspecified entitlement reforms.
During an interview with CNN, the South Carolina Republican hinted there may be a last-ditch, grand bargain attempt to avert the sequester-related budget cuts set to begin March 1. Graham muddied a GOP talking point in the process.
Graham called sequestration irresponsible and the byproduct of a political system that bucks hard choices. He had tough words for his own party too, accusing House Republicans of using budgetary tricks to make their sequester replacement plan work, and chastising Senate Republicans for not presenting a plan of their own.
"We're the party of fiscal conservatism. Have we put together a plan to cut $20 billion between March and October?" Graham said. "No, the House passed a plan to substitute sequestration. The Senate Republicans have yet to offer a plan. ... But the House used savings outside of the 2013 window. If you think this is that easy, I challenge any member of Congress to come up with a proposal to cut $85 billion out of the federal budget between March 1st and Oct. 1st."
But Graham's most remarkable words came when he was asked about an alternate plan, floated by Senate Republicans, to grant President Barack Obama greater authority to target the $85 billion in cuts slated for this year.
"We'll criticize everything he does," Graham acknowledged. "We'll say, 'Mr. President, it is now up to you to find this $85 billion in savings and we'll say it's to make it easier for you.' But every decision he'll make, we'll criticize."
Graham then offered a grand bargain–type compromise.
"To me, this is a bipartisan problem," he said. "I voted against this bill because it would destroy defense. It's a lousy way to cut $1.2 trillion, which is imminently achievable. This is the chance to do the big deal. I'm willing to raise revenue. I'm willing to raise $600 billion in new revenue, if my Democratic friends would be willing to reform entitlements and we can fix sequestration together, because if you don't think it's that bad, why don't you come up with your own plan?"
Graham is notoriously flirty when it comes to bipartisan deal-making, often floating the possibility of some lofty bargain that, in the end, is too hard to achieve. This one seems to fit into that category. Congress lacks time to put together the deal that Graham outlined (think about selling Democrats on the type of entitlement reform needed to get Republicans on board) and doesn't appear to have an appetite to pass a short-term extension to make it happen.
Still, the remarks are noteworthy for showing that there remain Republican voices saying that the revenue debate is not, as GOP leadership put it, "over."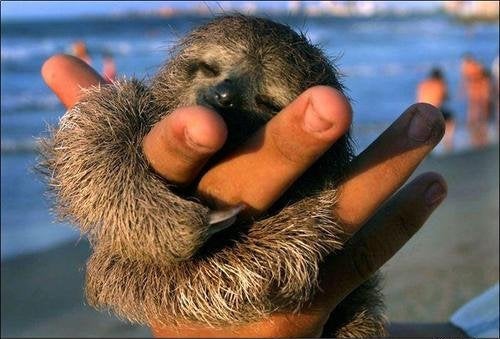 They Don't Care About Sequestration
Popular in the Community