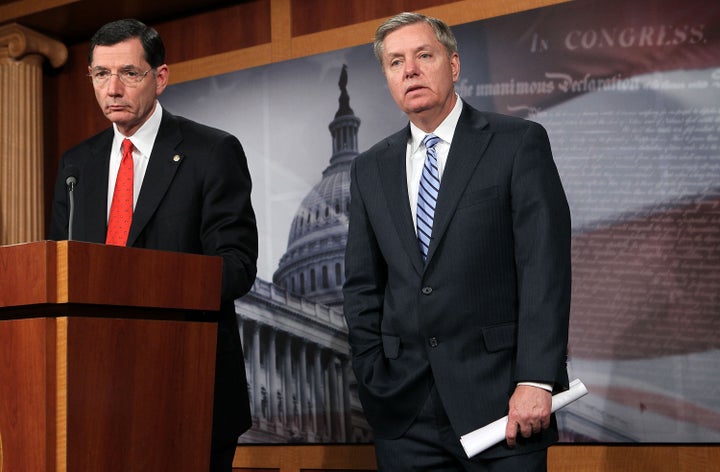 During an appearance on CNN's "John King, USA" on Monday night, the South Carolina senator shared his take on the matter.
"I think President Obama has handled this situation well," he said. "Secretary Clinton was in Munich this weekend, talking about the way forward. And, quite frankly, President Obama has handled it well."
After Graham signaled he has "no fault with the president" on his administration's treatment of the issue, King asked, "So then what would you say to Governor Palin, if you had a chance to call her up?"
Here's how Graham responded:
Yes, well, you know, she's a friend and we just agree -- disagree on this one. I thought the Iranian crisis last year, maybe a little over a year from now, when President Obama really was slow to react and not get behind the demonstrators, was a missed opportunity. And I think what he's done in Egypt has sort of been lessons learned from Iran.


So I disagree with Governor Palin over this particular issue. But I think the lesson from Iran is that if you don't get behind the right side of history quickly, you will regret it. And I think we lost an opportunity in Iran and I think we're creating an opportunity in Egypt by being involved.
Palin took issue with how the Obama administration has approached the turmoil in Egypt in an interview with the Christian Broadcasting Network over the weekend. She referenced a campaign ad released by then-presidential candidate Hillary Clinton during her 2008 run against Obama for the Democratic nomination.
"This is that 3 a.m. White House phone call and it seems for many of us trying to get that information from our leader in the White House," she said. "It seems that call went right to the answering machine. And nobody has explained to the American public what they know."
Popular in the Community