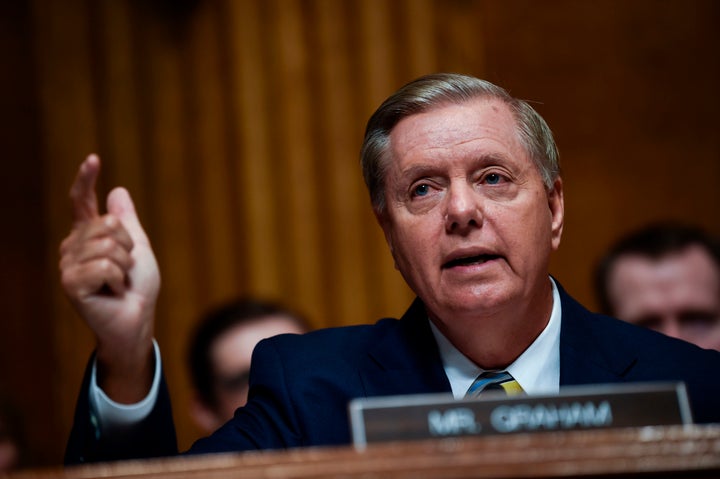 Sen. Lindsey Graham (R-S.C.) told his colleagues that he "will not shut up" even though he is a "single white man" in remarks on Friday during an executive meeting about yesterday's hearing on Judge Brett Kavanaugh and his nomination to the Supreme Court.
"I know I'm a single white male from South Carolina, and I'm told I should shut up, but I will not shut up, if that's OK. Because I got here the same way anyone else did, " said Graham, before launching into a long-winded speech.
During Thursday's hearing, the senator lost his temper as he defended Kavanaugh amid accusations of sexual assault. 
His remarks on being a "single white man" who "will not shut up" drew comments from lots of people on social media:
Additionally, the comment had a fair amount of others calling Graham an incel — an involuntary celibate, referring to an online subculture of mostly white, heterosexual males who define themselves as unable to find a romantic or sexual partner despite desiring one.
Incels appear to have latched onto the hearings and particularly to Kavanaugh after he said he "did not have sexual intercourse or anything close to sexual intercourse in high school or for many years thereafter."
According to The Daily Beast, "incel forums lit up with discussion of the Supreme Court nominee, with one user saying they now saw Kavanaugh as one of them." One poster in an incel forum wrote, "Kavanaugh being an incel once makes me him more lol." 
Calling all HuffPost superfans!
Sign up for membership to become a founding member and help shape HuffPost's next chapter