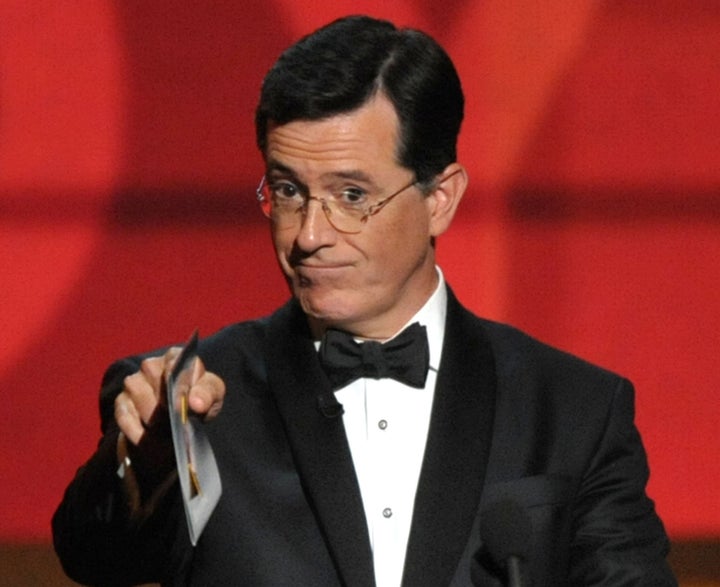 WASHINGTON -- Sens. Lindsey Graham (R-S.C.) and John McCain (R-Ariz.) said Tuesday they would welcome a run by comedian Stephen Colbert for the Senate -- at least he'd be funny.
"It's always good to laugh, he's funny, but I'm not so sure we have a comedy deficit as much as a fiscal deficit," Graham told The Huffington Post. "At the end of the day, Gov. Haley will appoint someone who will step right in and hit the ground running."
After Sen. Jim DeMint (R-S.C.) announced last week that he plans to leave the Senate next year to take over as president of the conservative Heritage Foundation, Colbert fans have expressed hope that he would take the open spot. Colbert, a native South Carolinian, said during "The Colbert Report" last week that he would like to take the position.
Colbert tops South Carolina voters' wish-list for DeMint's replacement, according to a poll released Monday by Public Policy Polling, but South Carolina Gov. Nikki Haley (R), who is tasked with appointing DeMint's replacement, already threw cold water on the idea.
There's already one former professional comedian in the Senate: Al Franken (D-Minn.). Graham said that Franken "earned his way in here," and Colbert is welcome to do the same.
"If Steve Colbert wants to run, then he should go run," Graham told HuffPost.
He joked to reporters that there could be benefits to having Colbert as a senator.
"You know what? Anybody that could make us laugh might lead to better deal-making," he said.
McCain said Colbert would "fit right in" in the upper chamber.
"I think he would be a very valued member in many respects, in that he seems to know everything about us, so he wouldn't have any trouble fitting in," he told reporters.
First, though, he'd need to learn one thing, according to McCain.
"How to shut up," he said.
Mike McAuliff contributed reporting.
BEFORE YOU GO
PHOTO GALLERY
Obama With Celebrities