WASHINGTON -- Sen. Lindsey Graham (R-S.C.) on Sunday called on President Barack Obama to consider putting boots on the ground in Syria to combat Islamic State militants, despite asserting three months ago that the idea wasn't even worth considering.
"This idea we'll never have any boots on the ground to defeat them in Syria is fantasy," Graham said during an interview with "Fox News Sunday," critiquing the administration's strategy. "And all this has come home to roost over the last three years of incompetent decisions ... It's delusional in the way they approach this."
Graham, who has been an outspoken critic of Obama's foreign policy, has argued that the president needs to take a more aggressive stance against the Islamic State, the militant group also known as ISIS or ISIL.
But as recently as June, Graham said that sending U.S. troops to Syria to fight on the ground was a bad idea.
"Mr. President, if you are willing to adjust your policies, we will stand with you. If you are willing to sit down with your generals and get some good sound military advice, we will stand with you, because what happens in Iraq and Syria does matter," Graham said in a June 10 interview with Fox News. "I don't think we need boots on the ground. I don't think that is an option worth consideration."
Reached for comment, Graham's office said the threat posed by the Islamic State has significantly increased since he made those remarks. And indeed, Obama himself has escalated his strategy in response to the group's rapid territorial gains and its increasingly brutal tactics. In August, the president approved airstrikes to protect religious minorities threatened by the Islamic State, and in a prime-time address last week, he announced expanded airstrikes in both Iraq and Syria.
However, Obama ruled out the possibility of sending American troops into combat, saying that the U.S. would instead support local forces in Iraq. "Now that those teams have completed their work and Iraq has formed a government, we will send an additional 475 service members to Iraq," he said in his address to the nation. "As I have said before, these American forces will not have a combat mission. We will not get dragged into another ground war in Iraq."
In an earlier interview with NBC's "Meet The Press," Obama made clear that he did not want ground troops in Syria either.
"We've got to have a more sustainable strategy, which means the boots on the ground have to be Iraqi," he said. "And in Syria, the boots on the ground have to be Syrian."
There seems to be near-universal recognition in Washington that the United States must defeat the Islamic State militants, but there is less agreement about what that would look like. In a moment of perhaps inadvertent clarity last week, Sen. Marco Rubio (R-Fla.) -- who has been one of the most hawkish voices on the issue -- admitted that it might not be possible to actually "defeat" the group.
The United States has been attempting to deepen its ties with moderate Syrian rebels to combat the Islamic State, but the Free Syrian Army, a key component of that coalition, recently announced that it had struck a non-aggression pact with the militants, complicating the administration's plans.
Before You Go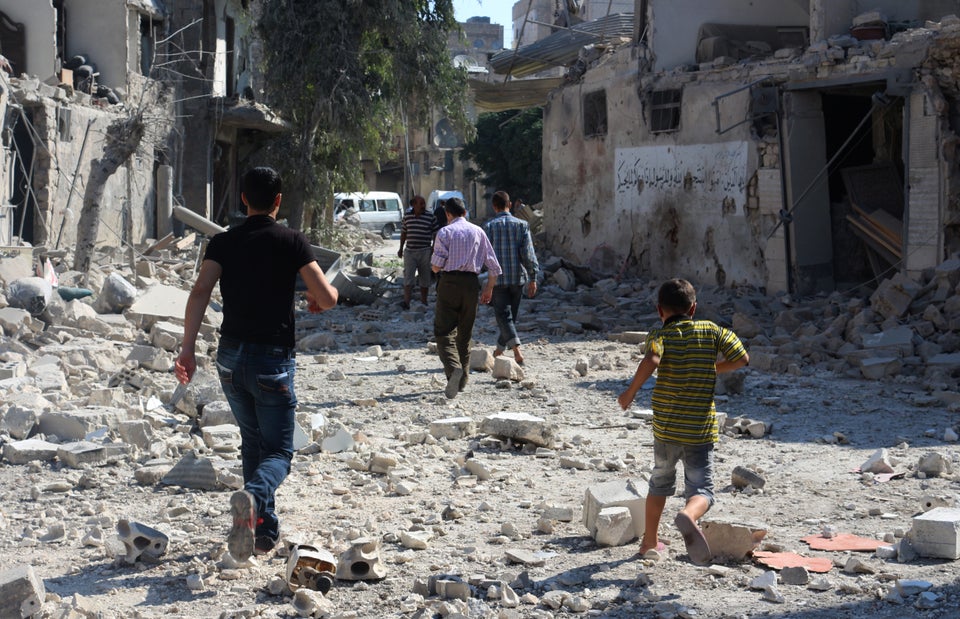 Syria War In August
Popular in the Community