 WASHINGTON -- Sen. Lindsey Graham (R-S.C.) had a message Tuesday for his Senate colleague Ted Cruz as the nation moves dangerously close to default: It's time to put the country before the tea party.
Graham wasn't sure on Tuesday if the Texas Republican, who many lawmakers have deemed responsible for the shutdown, had plans to hold up a bill that would reopen the government and avert a breach of the debt limit. But bearing in mind Cruz's pledge to hold the line on defunding Obamacare, Graham said enough is enough.
"I would just say to any member of the Congress now, what is your oath? What is your reason for being here?" he said. "Are you going to stop our ability to reopen the government forever and to honor our obligations come the 17th? I can understand fighting for your cause, but there comes a point when you have an obligation to your country as the whole."
Graham added that he was among the raucous group of House Republican freshmen who helped usher in the shutdown of 1995-1996.
"It's not like I haven't been in a position where I was really fired up to change things. I understand that," he said. "But at the end of the day, I've learned something since 1995. Fight for your cause -- but understand the American people are intrinsically fair minded, and they see in our approach an overreach."
The South Carolina senator then offered up an analogy often used by President Barack Obama: What if Democrats "held hostage" the Bush-era tax cuts in exchange for raising the debt ceiling or funding the government?
It remains unclear if Cruz and his ally Sen. Mike Lee (R-Utah) would use delaying tactics to stall on a bill that would resolve the budget crisis. Cruz huddled with some members of the House GOP's right flank Monday evening to hash out strategy, but lawmakers in attendance declined to offer specifics on the meeting. When a gaggle of reporters corned Cruz in the hallway, he repeated nine times that he would "wait and see" what the plan entailed. Tuesday afternoon, both Lee and Cruz were absent from the weekly Senate GOP luncheon.
Sen. John Thune (R-S.D.), a member of Senate GOP leadership, conceded it's difficult to know if Cruz or Lee would block proceedings.
"I think individual senators under their rights and prerogatives ... can raise objections," he said. "I don't know that that would happen, but it strikes me at least that the clock is running -- everybody knows that."
Thune said the procedural hurdles in the Senate were precisely why the House of Representatives needed to pass a measure first, since it would be harder to block.
"If it comes in the form of a message from the House, it limits the amount of time that individual senators can use to throw up procedural hurdles, and it looks like that'd be the most likely scenario," he said.
House Republican leaders spent much of Tuesday scrambling to come up with a final product that would pacify enough of their members to get to 218 votes.
Whether Cruz would resort to delaying tactics was of little concern to House conservatives like Rep. John Fleming (R-La.), who dubbed the senator "a rallying force" against Obamacare.
"What we're worried about is that the 10 to 15 squishy senators over there on the Republican side may throw in the towel and not support what we're doing," Fleming said. "That's our biggest concern."
Mike McAuliff contributed reporting.
Before You Go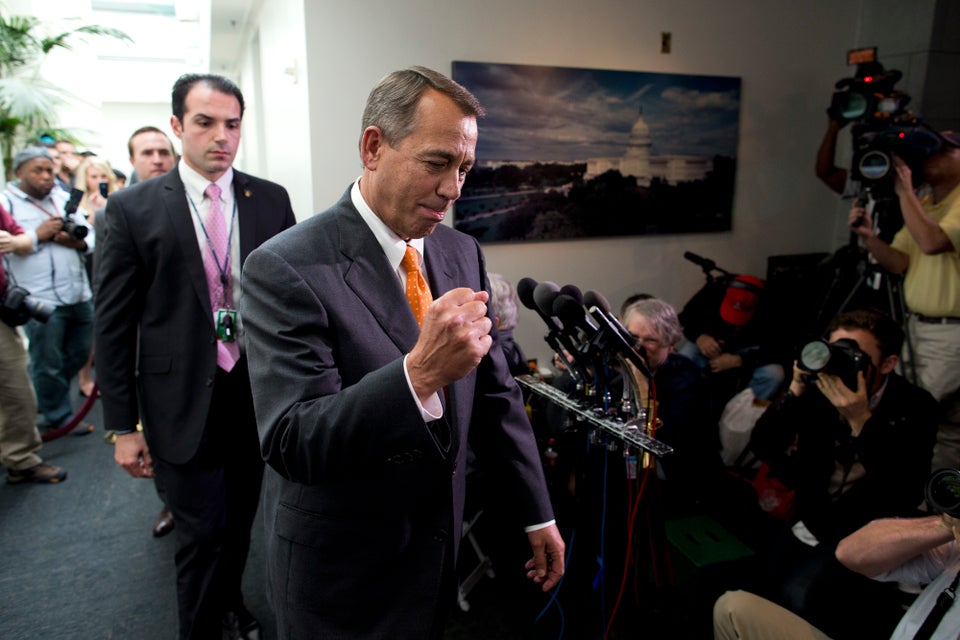 2013 Government Shutdown
Popular in the Community