Sen. Lindsey Graham (R-S.C.) says President Donald Trump is ready for war with North Korea if the rogue nation doesn't cease its development of a nuclear missile capable of reaching the United States.
Host Matt Lauer said military experts believe there is no good military option for handling North Korea. Graham insisted those experts were wrong.
"There is a military option: to destroy North Korea's program and North Korea itself," Graham said, adding that he prefers a diplomatic solution.
Graham urged North Korean dictator Kim Jong Un to back off while he still can, as continuing to develop these weapons would make a war "inevitable."
"You're making our president pick between regional stability and homeland security. He's having to make a choice that no president wants to make. They've kicked the can down the road for 20 years, there's no place else to kick it. There will be a war with North Korea over their missile program if they continue to try to hit America with an ICBM."
Graham also tried to sound an odd note of reassurance, claiming that such a war wouldn't kill Americans at home.
"If there's going to be a war to stop (Kim), it will be over there," he said. "If thousands die, they're going to die over there. They're not going to die here, and [Trump's] told me that to my face."
Graham insisted that Trump doesn't want a war, but is willing to engage in one to stop Pyongyang's missile development.
Sen. Dianne Feinstein (D-Calif.) suggested that Graham might not have the best information on the topic.
"Lindsey Graham should get a classified briefing, like the ones I have had, and sit down with Secretary (James) Mattis, which I have done," Feinstein told MSNBC on Tuesday. "It is all classified. But we know much more about these weapons and where they are and what the difficulties are, and that's all I can say."
She also responded via Twitter:
At least one expert panned Graham's comments.
"This is madness," wrote Kingston Reif of the Arms Control Association. "Unhinged madness."
On Tuesday, Secretary of State Rex Tillerson also called on North Korea to engage in more diplomacy.
He added that a precondition of such dialogue was North Korea surrendering its nuclear ambitions.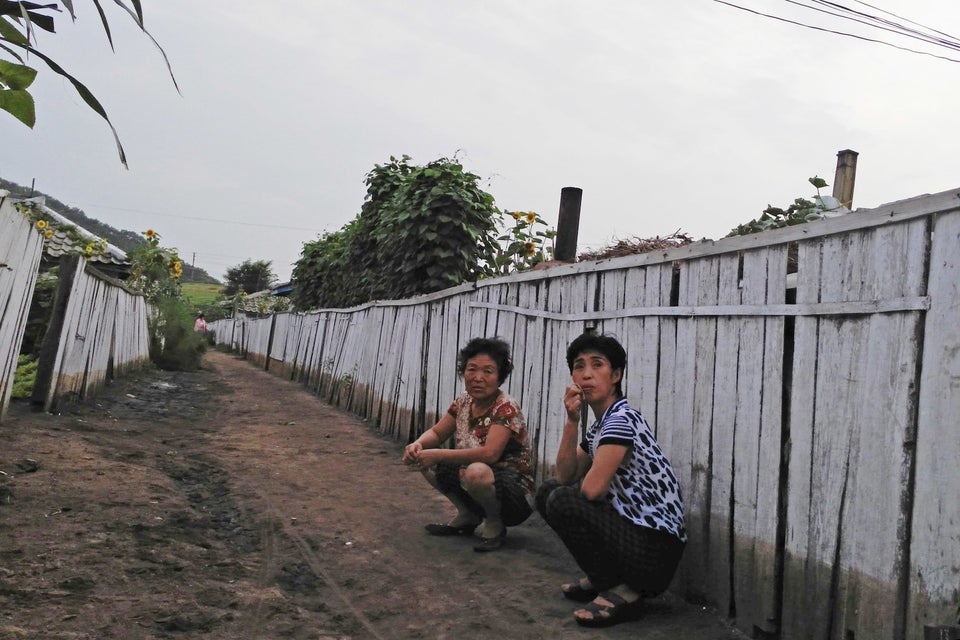 Secret Photos Show The Real North Korea
Popular in the Community