Sen. Lindsey Graham (R-S.C.) refused to comment during a Thursday morning interview with CNN on whether or not President Donald Trump described countries like Haiti, El Salvador and several African nations as "shithole countries" during a meeting last week, saying he wants to ensure he can keep the lines of communication with Trump open.
"I want to make sure that I can keep talking to the president," Graham said. "I told him what I thought, and that's more important to me than anything else."
Sen. Dick Durbin (D-Ill.), who was among the lawmakers in the immigration meeting with Trump, confirmed what he called the president's "hate-filled, vile and racist" comments last Friday. The president subsequently attacked Durbin on Twitter Monday, writing that the senator "totally misrepresented what was said."
Along with Trump's "shithole" remark and other happenings in the current administration, CNN's Dana Bash asked Graham whether he thinks the president is racist.
Graham said that to Trump, the color of one's skin "doesn't matter, as long as you're nice to him."
"You could be dark as charcoal or lily white — it doesn't matter, as long as you're nice to him. You could be the pope and criticize him — it doesn't matter, he'll go after the pope. You could be Putin and say nice things, and he'll like you," said Graham.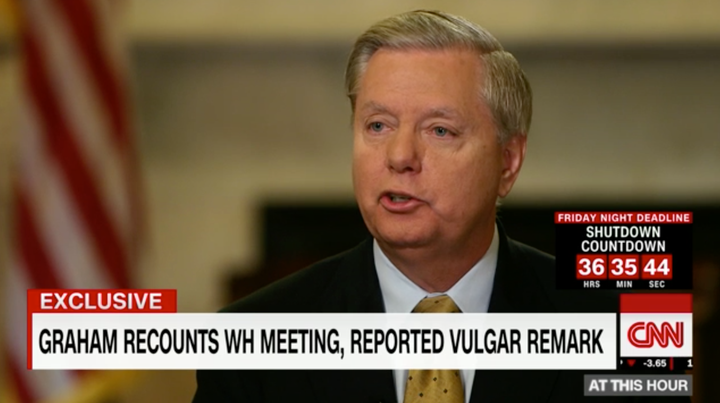 Graham elaborated on this point, calling Trump a "street fighter" and that the president is just hitting back at his critics.
"It's not the color of your skin that matters, it's not the content of your character — it's whether or not you show him respect and like him. And if he feels like you're off-script, you don't like him, he punches back. And as president of the United States, the only advice I can give [him] is that the street fight is over."
Though Graham had once called Trump a "xenophobic, race-baiting religious bigot" during the presidential campaign, the senator now feels that isn't the case.
"In my view, he is my president and he's doing a really good job on multiple fronts," he told the hosts.
Before You Go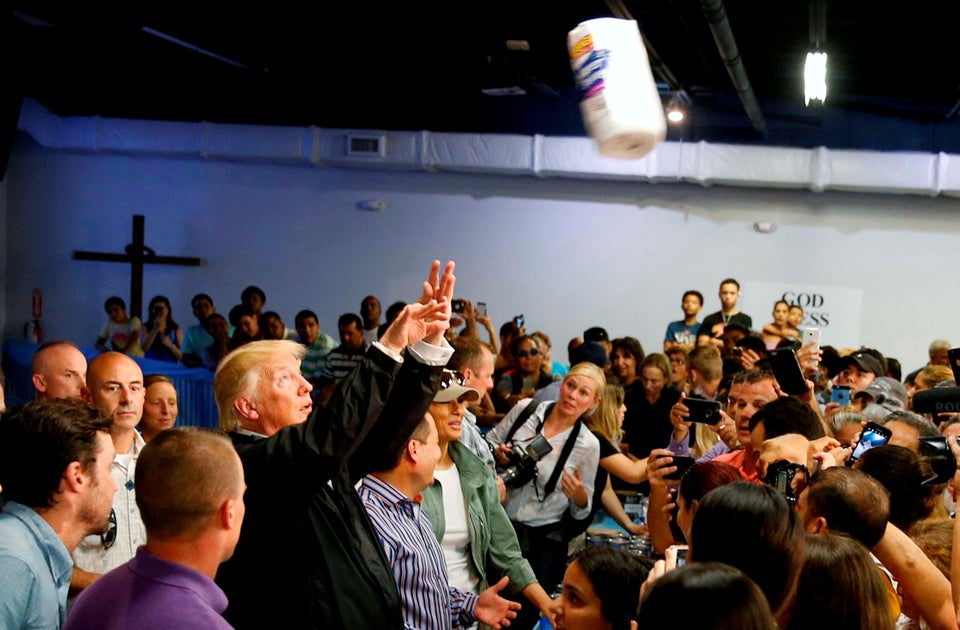 Donald Trump's 2017
Popular in the Community