Sen. Lindsey Graham (R-S.C.) on Sunday urged President Donald Trump to strongly and clearly condemn the white supremacist hate groups who stormed into Charlottesville, Virginia, this weekend, sparking violent clashes that left a 32-year-old woman dead and dozens more injured.
"He missed an opportunity to be very explicit here," said Graham on Fox News Sunday. "These groups seem to believe they have a friend in Donald Trump in the White House. I don't know why they believe that, but they don't see me as a friend in the Senate and I would urge the president to dissuade these groups that he's their friend."
Trump drew swift bipartisan criticism for his response to Saturday's chaos, in which he blamed "hatred, bigotry and violence on many sides," but declined to specifically call out white supremacists. Trump has also faced backlash in the past for being slow to disavow the support of far-right hate groups that have become reliable advocates of his administration.
"If I were president of the United States and these people showed sympathy toward me and my agenda, it would bother me, and I would urge the president to dissuade them of the fact that he sympathetic to their cause," said Graham. "Their cause is hate, it is un-American, they are domestic terrorists and we need more from our president."
Graham added that he would support the creation of a federal task force to investigate the "size and scope" of racist hate groups and to "report back to Congress to see if we need to do more in terms of suppressing them."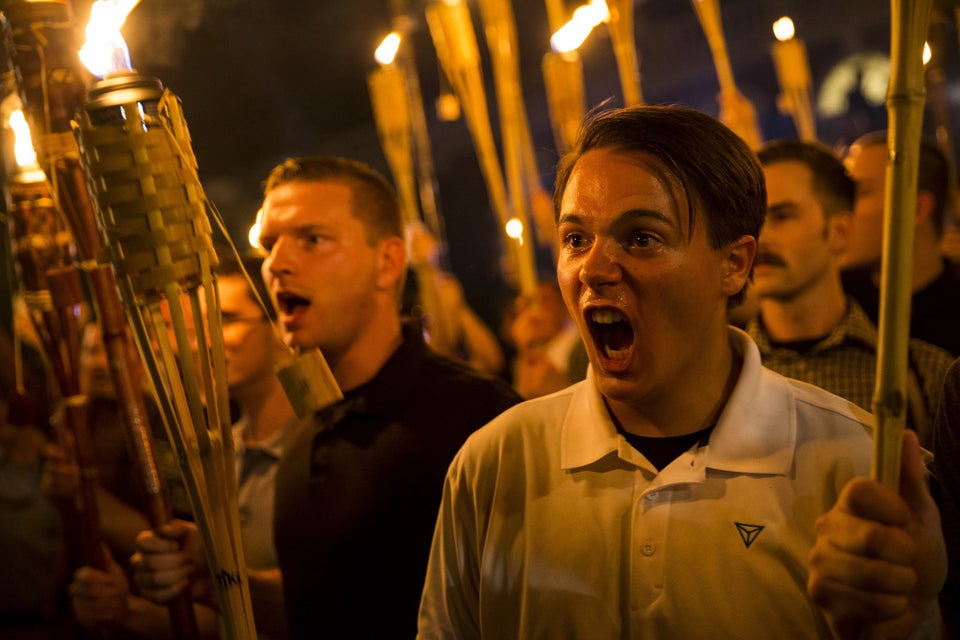 Clashes In Charlottesville
Popular in the Community