After being axed in the quarterfinals of "America's Got Talent" in 2010, electronic violinist Lindsey Stirling was determined. She knew her unique mix of music and movement could stir people, and she soon launched a YouTube channel that proved the point. It was a success, so, with keyboardist Jason Gaviati by her side, the musician embarked on another adventure: touring. Stirling's star was on the rise, but her world came to a screeching halt when Gaviati died.
Gaviati lost his battle with lymphoma in 2016, before Stirling's Brave Enough tour. As she tells "Oprah: Where Are They Now?", for all of her professional achievements, the last year has been a personal struggle.
"It's been the hardest year of my life," she says. "He was my best friend. He was my first-ever band member I ever had, toured around the world with me for four years. Talk about feeling like my heart was ripped out and wanting to numb more than ever, just not wanting to feel anything because it hurt so bad."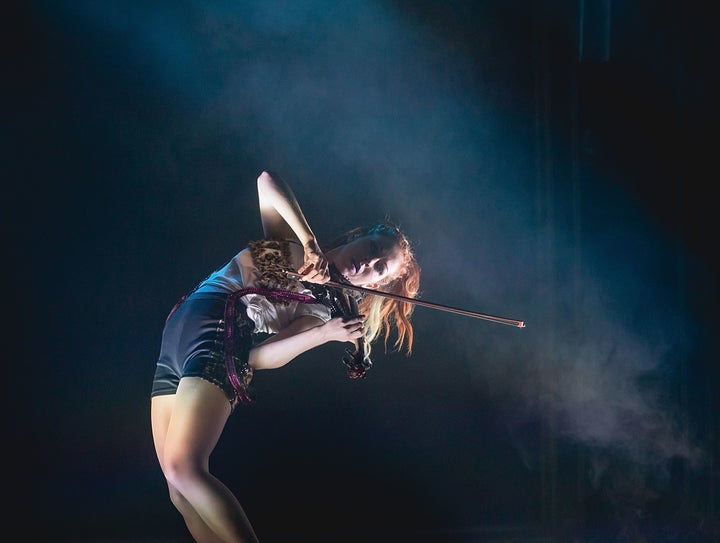 Performing without Gaviati has been particularly difficult.
"To be honest, it's been really hard coming on tour again without him," Stirling says. "But I just started this journey and I was going to stay true to it." 
Rather than trying to go numb, Stirling allowed herself to lean into the pain and experience those emotions. "Once I dealt with them, I wrote about them," she says.
This catharsis led to Stirling's third album, which she also believes is a true testament to perseverance.
"I believe so strongly that the key to success is the ability to rise from failure. Anyone who's ever succeeded has fallen flat on their face ― not once, not twice, but so many times. But that's what makes a winner. That's what makes someone who succeeds. It's not someone who never failed, but it's someone who knows how to rise time and time again and gets stronger each time," she says. "It took me many failures to learn that lesson, but, gosh, I'm glad I didn't give up."
REAL LIFE. REAL NEWS. REAL VOICES.
Help us tell more of the stories that matter from voices that too often remain unheard.
BEFORE YOU GO
PHOTO GALLERY
Musicians We've Lost In 2016