Lindsey Stirling has accomplished quite a bit in her relatively short time in the music industry. The former "America's Got Talent" contestant has already released three albums, written a book and most recently released a tour documentary. But there's still a lot on her bucket list, including one thing she'll get to check off very soon.
The electronic violinist is the midst of working on a Christmas album, with plans to release it before the end of the year. She's been watching some holiday movies, including "Home Alone," to get into the spirit. And once she enters the studio, Stirling plans to decorate it with Christmas decorations. She plans to record mostly holiday classics and has started dreaming up singers and musicians she'd love to work with on the album.
"You only get a month to listen to your favorite Christmas songs … But I'm probably going to do at least two original songs," she told HuffPost at Build Series. Also in the works is a holiday tour. Stirling's booking agent has already plotted some tour dates for later this year.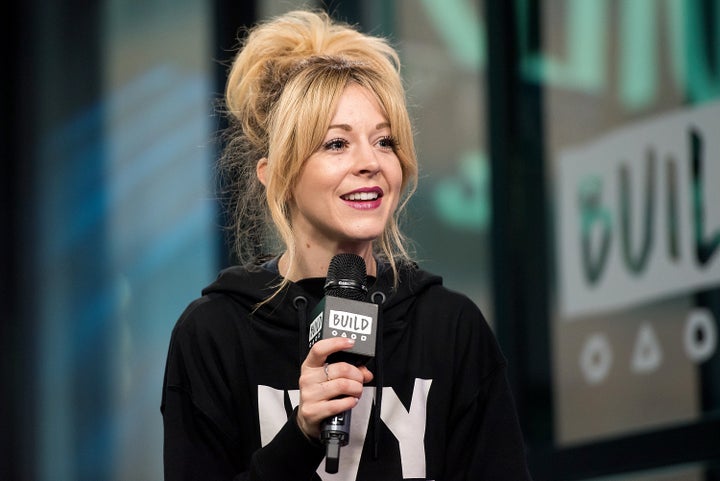 In addition to a Christmas album, Stirling has dreams of setting up shop in Sin City at some point in her career.
"Honestly, at the very top of my bucket list is to have a Vegas show someday. I'd love that … Then I could be a good mom and I could have my kids and school and not have to steal them to take them on the road all the time," she said.
That said, touring is one of Stirling's favorite aspects of being a performer. She calls it a "second home" ― between her "tour family" and her fans.
Stirling's love for the road and performing comes through in her new YouTube Red documentary, which documents Stirling's worldwide tour behind her third studio album, "Brave Enough." In it, you see her experience the ups and downs of life, including dealing with the loss of her keyboardist Jason Gaviati and learning that her father, who died earlier this year, has Stage 4 cancer. But through it all, there's a sense of hope, passion and positivity. That's due in part, she says, to her fans.
"My fans have been there for me in a very real way," Stirling said. "And some days, you see in the documentary that I get really bad news about [my] dad's health. I'll literally be there crying in the dressing room and I have to get ready for a meet-and-greet. And my hope as an artist is that I can uplift people and that they can come to my show and escape whatever they're going through, whatever their bad day is ... By being there and seeing people's smiles, I'm there trying to be there for them, but they end up lifting me quite a bit and giving me the strength to go and do a show."
For more from our interview with Stirling, check out the entire Build Series video below. 
REAL LIFE. REAL NEWS. REAL VOICES.
Help us tell more of the stories that matter from voices that too often remain unheard.
BEFORE YOU GO