A Canadian teen who says she was recently admonished for violating her school's dress code is accusing school officials of shaming female students.
Lindsey Stocker, who attends Beaconsfield High School in Quebec, says school officials publicly humiliated her when they came into her classroom and said she had to change because her shorts were not long enough. School officials reportedly told students in the classroom to stand up with their arms at their sides and see if their shorts reached their fingertips.
"In front of all my peers and my teacher they said I had to change," Stocker said, according to Canadian outlet The National Post. "And when I said no they said I was making a bad choice. They kept shaking their heads. In front of everybody."
In response to the incident, Stocker posted fliers around her school that read: "Don't humiliate her because she is wearing shorts. It's hot outside. Instead of shaming girls for their bodies, teach boys that girls are not sexual objects."
According to the National Post, the school's dress code does not allow for "short shorts," "excessive cleavage," "halter tops/tube tops/bikini tops." However, Stein Day says dress code rules apply to both male and female students.
"The boys can't run around with their belt buckle low on their bottoms so they have their underwear showing," she told CBC News.
"We're trying to teach them how to be ready for life when they graduate high school, be it university or perhaps a job," Stein Day told the outlet. "If they went and got a job at McDonald's, they'd have to wear a hat. If they didn't like the hat-head they got, it's too bad."
At the time, Menihek High School high school student Maddie Plynn says school officials told her the dress code existed so that girls' bodies would not distract male students.
Related
Before You Go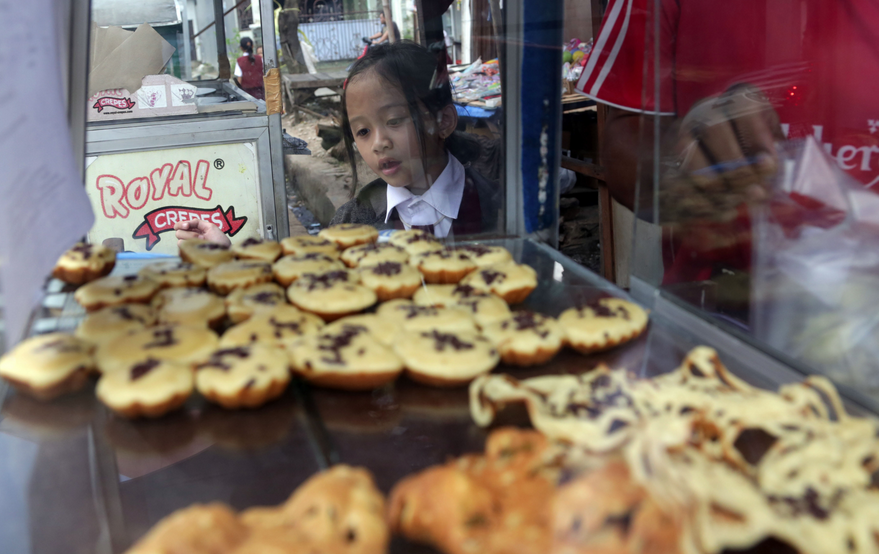 School Lunches From Around The World
Popular in the Community