Lindsey Vonn may be dating Tiger Woods, but don't go calling her a golf fan.
The Olympic skier stopped by "Late Night With Seth Meyers" on Tuesday night and gave a very unconvincing reply when pressed about her appreciation for Woods' profession.
"Do you like watching golf?" Meyers asked Vonn, who's been dating the golfer for two years. "Is that something you did before [dating Tiger Woods?]"
"I love golf," Vonn said after an elongated pause.
Sensing the sarcasm, Meyers continued his interrogation: "It seems very different, as an adrenaline junkie, it seems very different."
"I just…I love golf," Vonn said, before doing the math on how long a day on the green with Woods can last. "That's like, five hours."
Way to be a good sport, Tiger.
Before You Go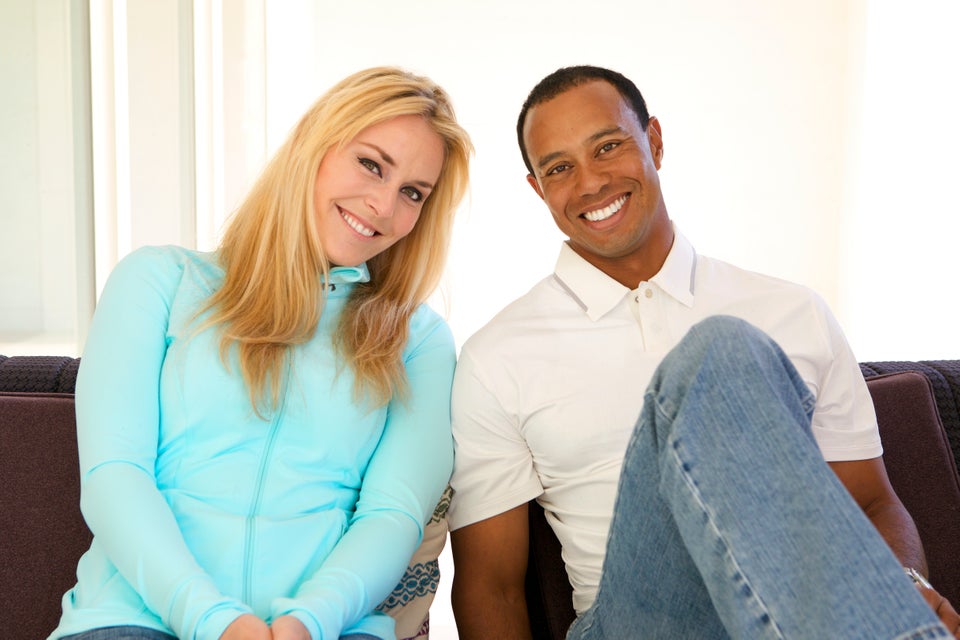 PHOTOS: Tiger Woods and Lindsey Vonn