Photos and text from LIFE.com. For more, visit LIFE.com.
Last September, amid the swirling chaos that is New York Fashion Week, one girl stood out like a beacon for photographer Gabrielle Revere. "She was just so stunning, and different than all the other girls," Revere recalls of the backstage moment she first met "shy but confident" model Lindsey Wixson, a 5-foot-10 beauty from the decidedly unglam town of Wichita, Kansas. In the few months it took for Fashion Week to roll around again, Wixson's career has skyrocketed: She is now the face of Miu Miu, a gig that's previously gone to Hollywood types like Katie Holmes, Maggie Gyllenhaal, and Kirsten Dunst. Beyond the obvious -- those bee-stung lips, that distinctive gap, the tumbling blond tresses -- how best to describe the 15-year-old's appeal? "She's got something, she's got that thing that defines people," says Revere, struggling to put Wixson's magic into words. In this LIFE.com gallery, Revere follows Wixson through the just-wrapped Fall/Winter 2010 shows, watching as the young model navigates her way through a sea of designers, stylists, makeup artists, paparazzi, and more.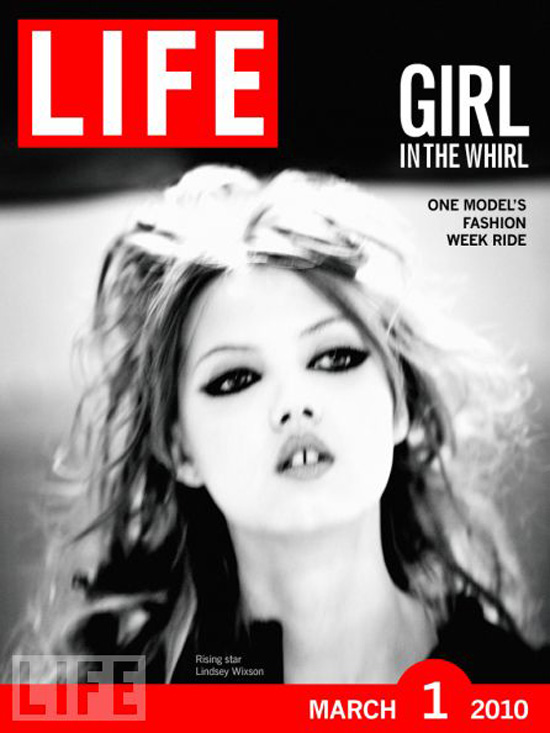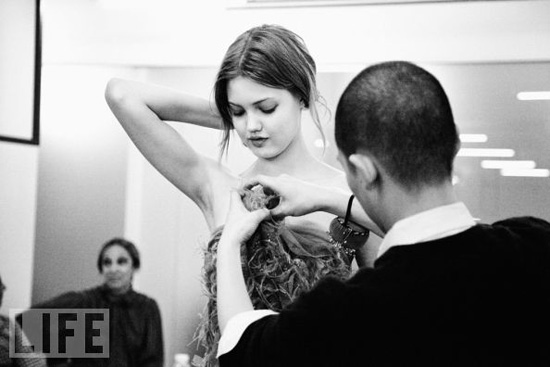 Jason Wu -- best known as the designer behind Michelle Obama's inaugural ballgown -- makes alterations at a fitting. "This dress started out as this tubular piece, this flowy, purple, feathery, sequined couple yards of fabric. Watching it transform was like watching the genius at work," Revere says. "He whipped that thing together and made it a wearable, beautiful couture dress in a matter of an hour. I feel like he was inspired by her."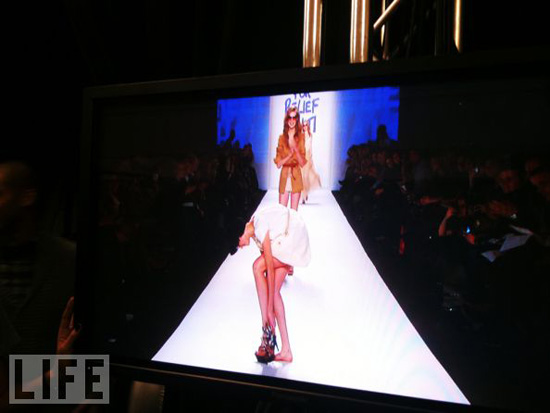 Wixson walks in Naomi Campbell's fashion fund-raiser for Haiti relief. "The model before her [Agyness Deyn] fell, and got up and took her shoe off," says Revere. "That's Lindsey behind her cheering her on, like 'Go sister, you can do it!'"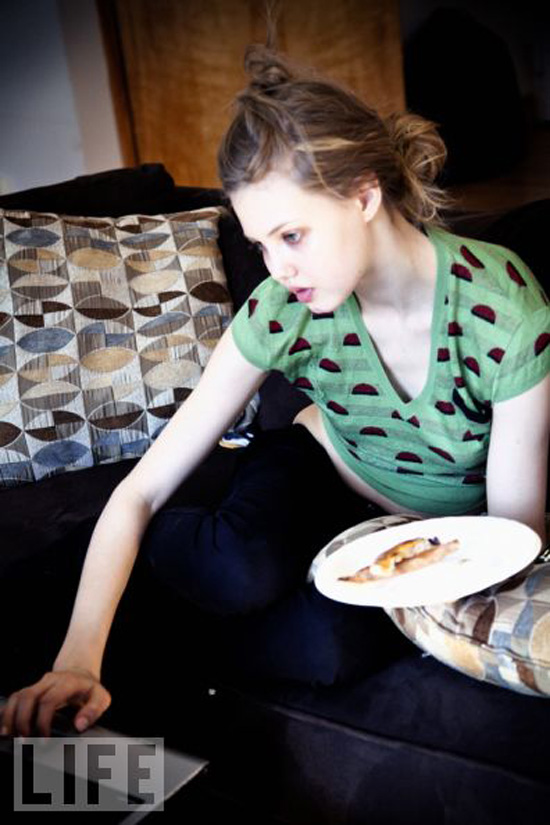 During her week-plus in New York, Wixson's agency housed her in an apartment with other models. Not that she was there much -- just long enough to check email and grab a bite (here, a slice of pizza).

Related