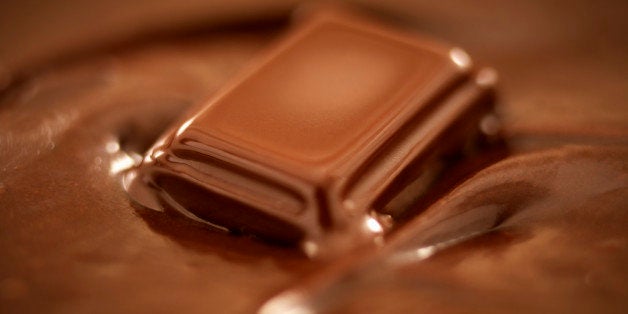 * Marks the biggest acquisition in Lindt's history
* Price of transaction not disclosed
* Analysts surprised by choice of non-luxury U.S. firm
* Lindt now No. 3 chocolate manufacture in North America
* Sales rise 6 pct in first half to 1.2 bln Sfr (Adds details, analyst quotes, shares)
ZURICH, July 14 (Reuters) - Swiss chocolate maker Chocoladefabriken Lindt & Spruengli said it had agreed to acquire family-owned U.S. candy business Russell Stover, giving it a bigger presence in the world's largest chocolate market.
Lindt did not disclose the price of the deal that makes it the No.3 chocolate producer in the United States behind Hershey and Mars and enables it to diversify further beyond the European market where it gets the largest chunk of its sales.
"This biggest and most important strategic acquisition to date in Lindt & Spruengli's history is a unique opportunity for us to expand our North American chocolate business," Lindt Chairman and Chief Executive Ernst Tanner said in a statement.
In March, the maker of Lindor chocolate balls said its North American sales should top $1 billion this year. With the addition of Russell Stover, sales in the region should exceed $1.5 billion in 2015, the company said.
Vontobel analyst Jean-Philippe Bertschy was surprised by the move since Russell Stover is known for its boxed chocolates sold in drug stores and gift shops, which are expected to grow at a slower rate than chocolate overall.
However, he said the acquisition should strengthen Lindt's presence in the seasonal business, such as chocolates for Valentine's Day and Easter, and give it more sales outlets in central U.S. states.
Kepler Cheuvreux analyst Jon Cox was also taken aback, saying he had expected any deal to come in a large emerging market such as Russia or Brazil rather than in the United States, where Lindt bought Ghirardelli in 1998, its last big acquisition.
Shares in Lindt were up 1.4 percent at 4,568 francs by 0733, outperforming a 0.5 percent firmer European food and beverage index.

The Ward family put privately held Russell Stover, which also produces Whitman's brand chocolates, up for sale earlier this year and has been working with Goldman Sachs to find a buyer.
Media reports over the weekend suggested Lindt was discussing a price of around $1.4 billion.
If the price estimate is correct, Cox said it would represent a "hefty multiple" of 23.3 times earnings before interest tax, depreciation and amortization (EBITDA).
The maker of gold foil-wrapped chocolate bunnies said the deal would be financed through cash and bank loans and is expected to make a strong contribution to earnings per share from 2015.
Russell Stover, based in Kansas City, Missouri, is the third-largest U.S. candy company by sales, with annual revenues of around $500 million.
The company sells its products in more than 70,000 drug stores, card and gift shops, grocery stores, department stores and retail stores throughout the United States and in more than 20 countries worldwide.
In a separate statement, Lindt said sales grew 6 percent in the first half to 1.2 billion Swiss francs ($1.34 billion), in line with the average forecast in a Reuters poll for 1.195 billion francs.
The company confirmed its outlook for sales to grow 6-8 percent this year and for an increase in its earnings before interest tax (EBIT) margin by 20 to 40 basis points. (Editing by Sophie Walker)

Related
Popular in the Community