Every year, about 14 million people around the globe will get cancer, and 8 million will die of the disease. Eating processed meat causes cancer, and eating red meat probably does, according to the World Health Organization. But are there other foods and dietary patterns that can make a person more likely to contract the disease?
Emerging research on how certain foods may be able to prevent cancer is mixed. Watch below as Huffington Post Healthy Living's editorial director Meredith Melnick joins nutrition experts from the Harvard T.H. Chan School of Public Health and the American Cancer Society for a panel on cancer and diet.
Melnick, along with professors Walter Willett, Frank Hu and Edward Giovannucci of Harvard and Marjorie McCullough of ACS, talked through the WHO's take on processed meats as well as how fat and other nutrients are related to cancer risk. They'll discuss what the science says right now about how to best eat your way to a healthier, cancer-free future.
The video above is a live-stream of the panel event, which runs from 12:30 p.m. to 1:30 p.m. Eastern time. After the talk is over, this story will be updated with a video recap.
Head over to The Forum at Harvard T. H. Chan's School of Public Health, where a video recap of the event will be posted shortly.
This panel is a presentation of The Dr. Lawrence H. and Roberta Cohn Forums, at the Harvard T.H. Chan School of Public Health in collaboration with The Huffington Post.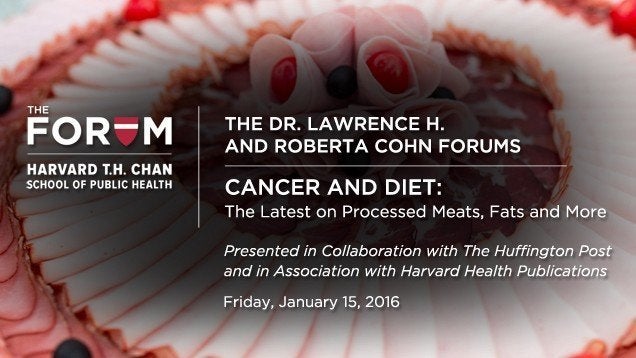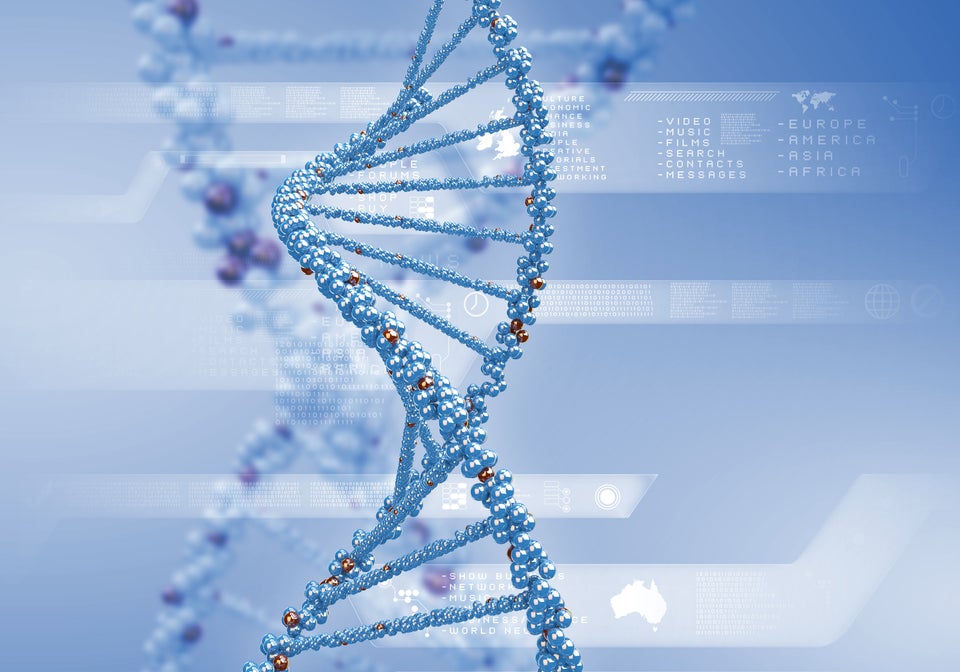 10 New Breast Cancer Findings