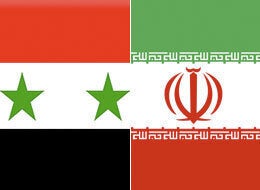 Author's note: Shortly after the publication of this piece, LinkedIn contacted me to state that they had become aware of the issue and were fixing it. They have issued a statement which reads:
"Some changes made to our site recently resulted in Syrian users being unable to access LinkedIn. In looking into this matter, it has come to our attention that human error led to over compliance with respect to export controls. This issue is being addressed tonight and service to our Syrian users should be restored shortly."
Syrian users of LinkedIn are reeling over the company's recent decision to delete their accounts, citing U.S. sanctions against Syria. This is the first time the company, which was founded in 2003, has chosen to restrict users; in addition to those in Syria, the sanctions have affected users in Iran, Cuba, North Korea and Sudan.
The Bush administration implemented sanctions against Syria in 2004, accusing the regime of meddling in Lebanese affairs, fostering the Iraqi insurgency, and supporting Hezbollah and Hamas. The sanctions against Syria in particular apply to exports and reexports, including software. Specifically, U.S. companies are prohibited from providing "operation" technology and software, "sales" technology, and software updates.
Since the sanctions were enacted, a number of Web-based companies have had to carefully examine their terms of service and restrict users from accessing certain areas of sites. Google, for example, allows Syrian users to access Gmail and iGoogle, but not Google Gears or Gmail video chat. Facebook, though filtered by Syrian ISPs, offers Syria as a location option, and allows users to access its services. Only companies such as Amazon.com, which sells books and other products by mail, and GoDaddy.com, which offers domain names, have been forced to prohibit Syrian use altogether. The blog ArabCrunch offers more details on other social networking sites that implement sanctions.
LinkedIn offers some proprietary software, which it is required by law to restrict access to for users in sanctioned countries. It would appear that that, given the fact that other social networking sites have been and currently are available to Syrians, LinkedIn has taken the law into its own hands by refusing service. And although sanctions have been in place for five years, this is the first time that LinkedIn has complied. So why now? Popular Syrian blogger Sasa, of Syria News Wire, stated:
Blaming the sanctions is a thinly veiled excuse. Why react now? This law came into force five years ago. And it doesn't even apply to them - look at Facebook, Google, Twitter and almost every other US website.

LinkedIn is making a political point against Syria - and when people in other countries start boycotting this site, they'll realize they've shot themselves in the foot.
Related
Popular in the Community