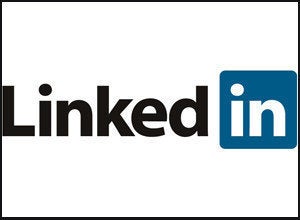 Developing: More information to come.
LinkedIn has just filed for its IPO.
As TechCrunch initially reported, and the company's official blog confirmed, the business networking site has just submitted an S-1 filing with the SEC. The maximum proposed offering price is $175 million, though the amount is sure to change. Private trading exchange SharesPost indicates LinkedIn's implied value is $2.5 billion.
Number of shares to be sold and price range have not yet been decided. While some of the shares will be issued for sale, others will be sold by stockholders of the company. Morgan Stanley, Bank of America, Merrill Lynch and J.P. Morgan will act as the bookkeeping managers.
LinkedIn launched in 2003, with a mobile version launching in 2008. As of this January, the site had over 90 million registered users, up from 55 million in 2009, in over 200 countries. They had 65 million unique visitors this past December.
The company reported revenue of $161.4 million in the first nine months of 2010, with a $10 million profit over the period as a major increase on the $3.4 million on the same period in 2009.
LinkedIn generates revenue from advertisements, as well as hiring solutions like LinkedIn Jobs and LinkedIn Corporate Solutions, and subscriptions which offer companies looking to hire access to premium services. In 2010, over 33,000 customers used its marketing solutions, and over 3,900 companies used its hiring solutions, including 69 of the Fortune 100 companies.
On Wednesday, LinkedIn launched LinkedIn Ads, a self-service direct ads service that helps target users based on things like company or job title
As a risk factor in the S-1 filing, the company notes that "the number of our registered members is higher than the number of actual members, and a substantial majority of our page views are generated by a minority of our members."
LinkedIn would join Skype and Kayak among recent web companies that have signalled their intention to head to the public markets. Facebook and Groupon have also been the subject of considerable speculation.

Demand Media, which creates content for web sites, saw its shares soar 33 per cent in first-day trading to $22.65 after a public listing on Wednesday.

Popular in the Community