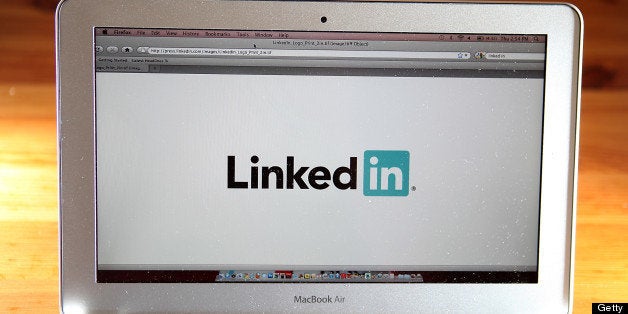 Unwanted contact on most social networking sites is a relatively easy thing to avoid: You block a user and take solace in knowing that the offensive party can't view your profile or contact you again.
But what if someone's targeting you on LinkedIn? There's apparently little you can do, save a court order, without compromising your professional ambitions.
"I quickly found I could ignore emails, delete voicemails, block Facebook, use privacy settings on Twitter -- yet EVERYDAY I was being looked at on LinkedIn," she wrote.
The woman went on to note that a customer service representative from LinkedIn told her that the only recourse would be to get a court order.
When the Social Times first reported on the petition after it surfaced in April, LinkedIn told the news outlet that there are many granular settings in place within the site that let users restrict their publicly viewable information.
Hani Durzy, LinkedIn's director of communications, reiterated that point to The Huffington Post, explaining by email that users have a variety of privacy options:
First and foremost, members can easily disconnect from anyone [sic] of their connections. We realize that may not be sufficient, so we allow members to customize their public profiles so that only what they want to have show up on search engines appears. We make it possible for members to adjust what appears out to their networks when they take action on LinkedIn -- change their title or employer, share or post interesting content, etc. We let them limit who can see their photo if they have one on their profile. We let them control what people in their network can see on their profile. And we allow them to limit who can see their connections. All of these can be used to effectively minimize unwanted connections.
The trouble, some have pointed out, is that making one's personal information available to people outside a limited network of people is essentially the point of the site.
While it's unclear how common stalking behavior is on LinkedIn, the topic of unwanted sexual attention on the site is an issue that's become more talked about in recent months.