For high school students who want to know more about a college than where it stands on Princeton Review's annual ranking of top party schools, there's a new tool in town to help navigate the college application process. Enter LinkedIn.
On Monday, the social networking site that serves as an online resume for job seekers and a valuable recruiting tool for employers began offering its service to teenagers under 18 for the first time. (In the U.S., users must be 14 years old to create a profile.) As part of LinkedIn's launch of "University Pages," teens can now browse the more than 200 school profiles that showcase career-centric information such as a list of the school's notable alumni, or data on where alumni are employed.
College applicants curious about what percentage of the student body is involved in Greek life or how many hours you can expect to spend in the library on weekends probably won't find what they're looking for on LinkedIn's new University Pages. That said, what makes LinkedIn different is its database of alumni, according Julie Inouye, a LinkedIn spokeswoman.
"We have all of this great insight and data because of the LinkedIn members that have gone to these schools," Inouye told The Huffington Post. University Pages will allow prospective students to connect with alumni in desired fields, Inouye said.
The pages also give the colleges the ability to post Facebook-like status updates to share links and disseminate non-career related information (see screenshot below). Users can "like" a status and post comments.
The move certainly isn't a surprising one for the decade-old site, which has about 238 million members, according to MarketWatch. Teens, of course, are spending a ton of time online. And Facebook's popularity among the demographic may be diminishing, according to a recent survey of 5,000 teenagers by the investment bank and asset management firm Piper Jaffray, which revealed that fewer teens now consider Facebook to be the "most important" social media site than they did a year ago.
While LinkedIn won't be making any money directly off of its University Pages -- the company won't charge universities or students to use the service, according to Inouye -- the launch is yet another way for the site to expand its user base and in turn, add to its well of valuable data.
Earlier this month, LinkedIn reported a 37 percent growth in membership over last year, according to MarketWatch. The growth led to a boost in earnings last quarter, which caused its stock price to surge.
The major moneymaker for LinkedIn, which is valued at $20 billion, is its recruiting software. The software allows employers to find and contact job seekers, and the service costs recruiters about $8,500 a year, according to the Wall Street Journal.
Here's one of LinkedIn's new University Pages: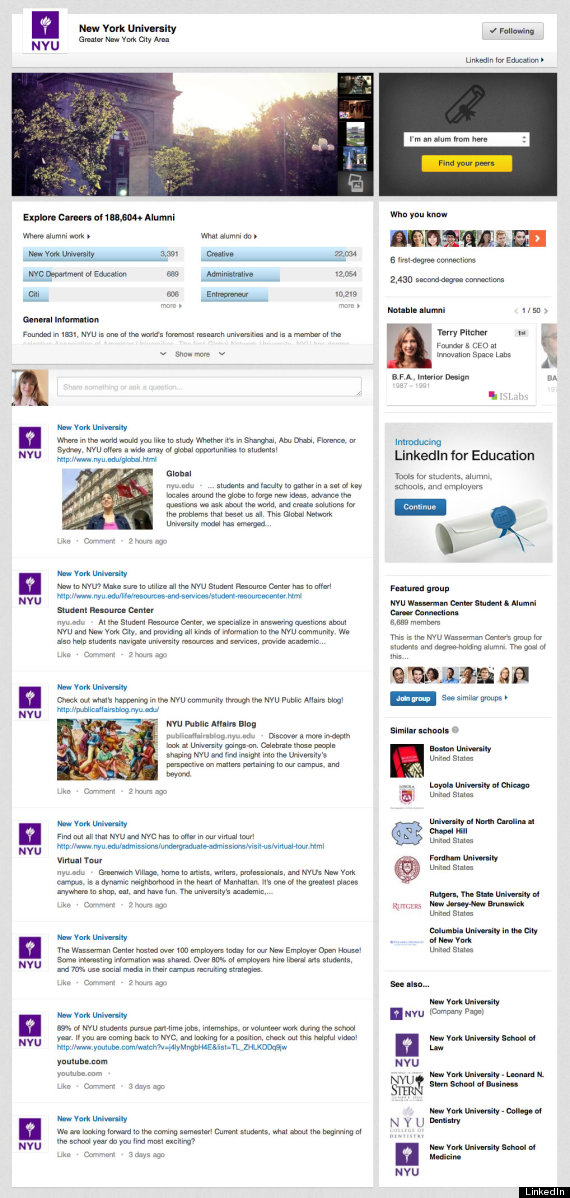 Related
Before You Go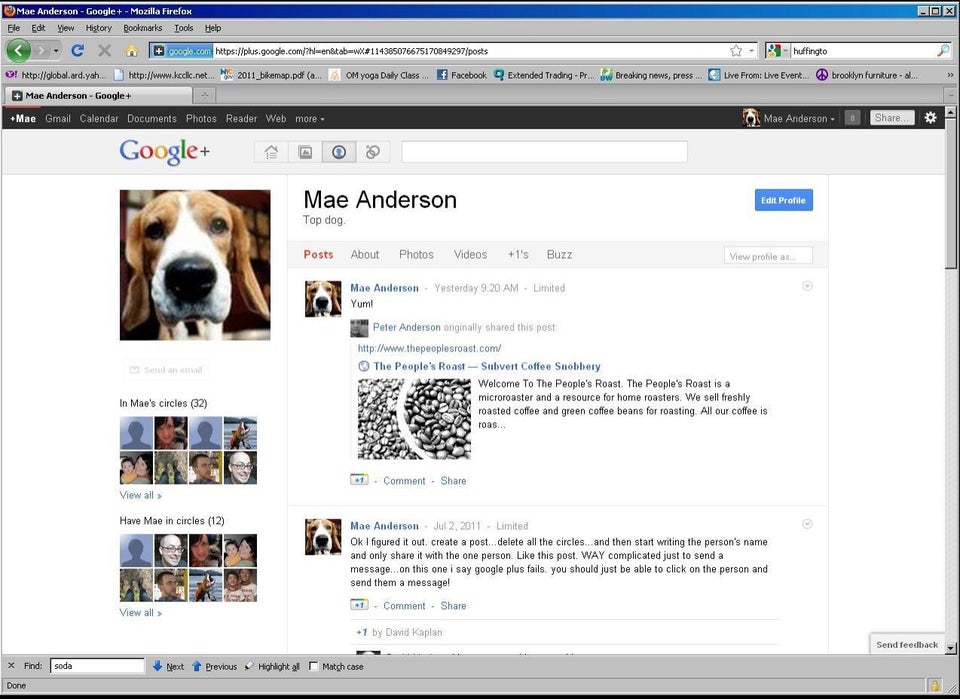 9 Things You Shouldn't Be Doing On LinkedIn
Popular in the Community