 LinkedIn is, by far, the most active and successful social media hunting ground for talent utilized by businesses of all sizes. Moreover, third-party recruiters see LinkedIn as an indispensable tool, as their worth and ability to make placements for their corporate clients is largely dependent on both the size and quality of their networks. So too, LinkedIn has become an indispensable hunting ground for nearly every job hunter.
There is no one "right" way to use LinkedIn, and you're bound only by your imagination. Here are three purposes you should seek to achieve, and some tips about how to accomplish each one:
1. Use LinkedIn to be found. Being found by a recruiter can give you a big advantage over other applicants. The only way you can be recruited, however, is if a recruiter or sourcing specialist can find you. Here's how to make sure they do:
Make certain your profile is 100 percent complete. Make sure your branding statement is up at the top of your summary. Include a great photo of your smiling face, and fill in all the profile sections.
Don't just dump into your profile a whole block of text listing your skills. Explain your skills, and what you did with them.
Include all your employers and educational background, with dates. When you include dates you become findable by anyone who overlapped with you at any job, school, or university.
Join LinkedIn's limit of 50 groups. You have immediate access to anyone with whom you share a group. And that means that all these people (including recruiters and hiring managers who lurk there) have access to your profile. Mix it up with different types of groups, like college alumni, skill sets, employer alumni groups, geography (i.e. Greater Boston networking), interests, and more.
Contribute to your groups. Ask intelligent questions, and offer helpful answers in group discussions. These are all indexed, and make you more findable both within LinkedIn, and even through sophisticated Google searches conducted by recruiting researchers.
2. Use LinkedIn to find job opportunities. You should never think of LinkedIn as "just" a job board, although it does have this overlapping function. Employers and recruiters advertise specific jobs in multiple ways on LinkedIn.
In the main menu bar, click on the "Jobs" tab. You should always use the "advanced" search feature where you can filter jobs by function, organizational level, industry, and date posted. Premium accounts add additional filters you can employ.
Each LinkedIn Group now has its own "Jobs" tab. While it looks just like the one in the main menu, it is completely different. Under this tab you can find jobs that are specifically advertised to the particular group, and are not found on the main Jobs tab. The groups Job tab also has what are now called "job discussions." Frequently, you will find jobs in this tab that are not advertised in either of the "Jobs" posting areas. Again, because these particular messages are micro-targeted, you'll have less competition and you gain an advantage.
LinkedIn Signal, found in the News tab, is a running, searchable compendium of all the status updates posted by members of your network. You can simply do a search like "hiring (insert your job skill/title)" and easily find out who in your network is looking to hire someone like you.
3. Use LinkedIn to get great information. In essence, LinkedIn is a gigantic database. With imagination, you can use it to keep abreast of just about anyone or anything you want to follow.
LinkedIn is transitioning into a publishing company. Under the News tab, "LinkedIn Today" and "Original Articles" provide topical postings from a whole range of thought leaders in different fields. Follow those who write about topics relating to your skills, industry, etc., to keep up to date with the latest buzz.
Under the Company tab you can follow companies of interest to you to learn more about them, their products, services, business models, etc. Be certain to at least do a cursory search about companies you're interested in applying to before you actually apply. You may find something that could be used to give your cover letter more relevance. And be sure to go for a deep dive before you engage in a phone or in-person interview.
Under the People Advanced Search feature you can search for current and/or past employees of any given company, as discussed in more detail here.
There are numerous articles, books, and coaches with worthwhile messages about how to improve your LinkedIn presence and effectiveness. But when it is all said and done, it comes down to these three things: being found, finding, and learning the information that will enhance your job search.
Arnie Fertig is the head coach of JOBHUNTERCOACH.COM, where he utilizes his extensive background in HR Staffing and as owner of a recruiting company to help mid-career job-hunters land their next job. Arnie provides one-to-one coaching services to individuals throughout the U.S. in all aspects of the job hunt, including: resume writing, personal branding, utilizing social media, enhancing networking skills, preparing for interviews, and negotiating compensation.
Before You Go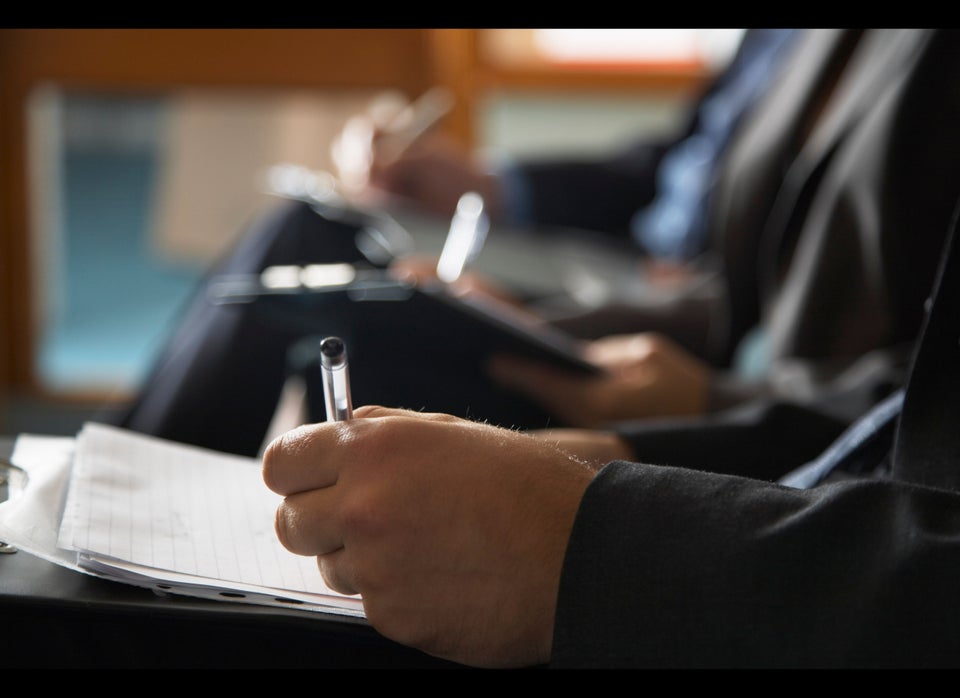 Resume Tips
Popular in the Community