1. LinkedIn's merger with Microsoft means Mr. Softy has been renamed into the cool one-word name club: SoLoMo. The acquisition of LinkedIn shows just how far Microsoft is willing to go from its software roots in pursuit of its cloud vision. Microsoft is serious about making Social Local Mobile (SoLoMo) part of their core DNA, especially within the enterprise.
2. LinkedIn could add significant value into Microsoft Office 365. LinkedIn's news feed could display articles relevant to the project a professional is working on and suggesting an expert, via Cortana, to connect with to answer a search or help query. Office 365 provides a new venue to display relevant advertising, sponsored posts and sales of institutional and individual LinkedIn subscriptions. Ditto the concept for Bing and SharePoint.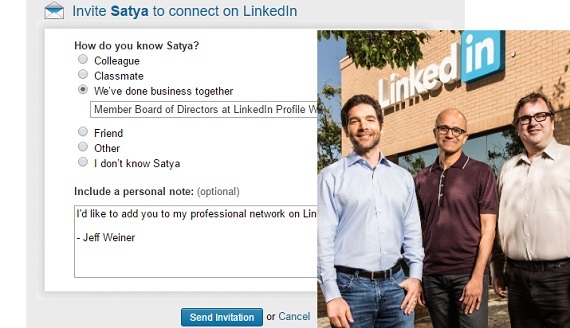 3. From your LinkedIn profile, sending emails and scheduling meetings with sales contacts via Hotmail and Outlook and making voice calls via Skype could be a valuable way to keep enterprise customers within the Microsoft's suite of products. The merger could promote more use of SlideShare, an existing LinkedIn subsidiary. Maybe Xbox users can find like-minded gamers via LinkedIn.
4. Integrating Sales Navigator into Microsoft Dynamics CRM will boost social selling and breathe life into a CRM system left behind by Salesforce. Does adding LinkedIn give Microsoft more leverage to buy Salesforce at a lower price? Then Dynamics disappears? Anti-trust issues?
5. The merger presents a nice opportunity to cross-sell employee development and learning tools such as integrating Lynda.com courses into Microsoft's suite of bestselling productivity tools. Six of the top selling Lynda courses are products from Microsoft.
6. Will "Certified LinkedIn Consultant" become a new, official designation similar to Certified Microsoft Professional? LinkedIn has explored the concept in the past even testing ideas with organizations like LinkedIn Profile Writing Services.
7. The LinkedIn Microsoft merger instantly adds energy to potential acquisitions of other under performing SoLoMo names such as Twitter, Yelp, Zynga, and Groupon. The first three each have a $2 billion valuation, which is inexpensive for a large tech company. Many large companies have cash hoards in the tens of billions of dollars earning zero return in the bank, time to put that cash to work.
8. The acquisition represents a failure by LinkedIn management to "make it" as a standalone company. LinkedIn has had many abrupt and painful changes in platform features, API sharing, and general UX development. LinkedIn ($16B market cap) could be closer to Facebook ($336B market cap) if they had a more consistent tactical execution and more discipline in their go-to-market plan. A few years ago, one LinkedIn executive confided to me that the place "stills feels like a confused, startup with 10,000 CEO's." For a darling of Silicon Valley to sell out to Microsoft indicates senior management, in both organizations, had few options to reignite organic growth.
9. Microsoft's track record of integrating acquisitions is sub-par. Yammer and Nokia are recent examples. It would seem that LinkedIn would be a more natural fit, but at $26B this is Microsoft's largest acquisition to date and they wrote off Nokia after only 14 months. I often wonder if the merger and acquisition (M&A) teams at large organizations ever talk to the line managers, my impression is no.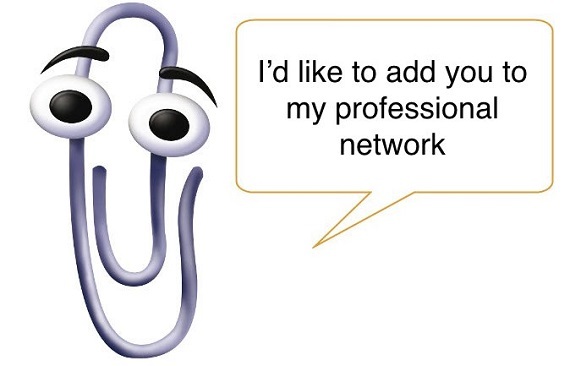 10. LinkedIn may become the publishing tool for Microsoft. They have had many staled tools such as Windows Live Writer that have failed to gain traction. Microsoft could also expand the use of LinkedIn's API, a very valuable tool.
In conclusion, four million shares of LinkedIn were short as of yesterday. With a $62 per share increase that puts some investors in world of hurt. Keep those windows locked, no need to jump. Take your cash and go long on the next big thing!
Calling all HuffPost superfans!
Sign up for membership to become a founding member and help shape HuffPost's next chapter