Cartoonist, illustrator and mom of two Linnéa Johansson has been drawing cartoons since she was 17. Her latest project is a refreshing take on superheroes, with an empowering message for kids -- especially little boys.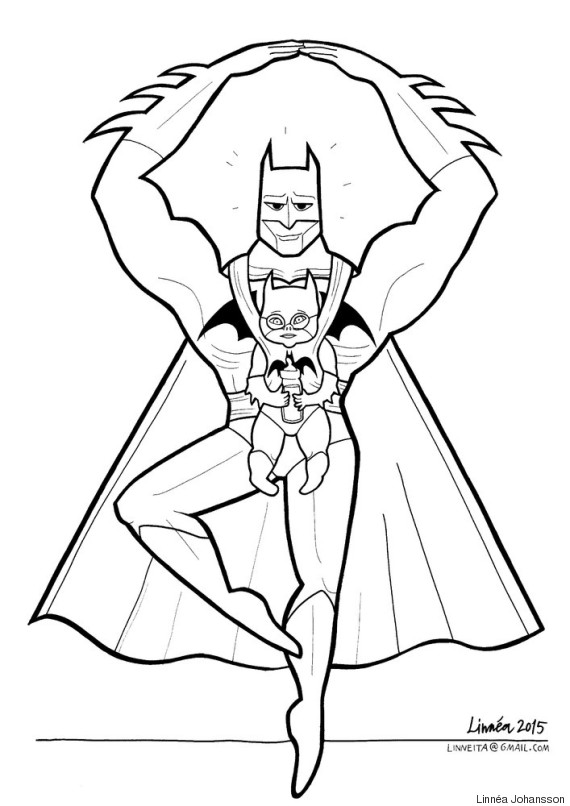 The mom, who is originally from Sweden but now lives in Norway, told The Huffington Post that she was inspired to create the coloring book one day after her 3-year-old son Caspian came home from kindergarten almost in tears. While she could tell he was upset about something, the little boy "did everything in his power not to cry," Johansson said, adding, "It looked so painful the way he was making such an effort to literally swallow his tears." When she asked Caspian why he didn't want to cry, he responded, "because Spider-Man doesn't cry."
Caspian's answer broke his mom's heart. "This to me is the proof that, it takes only three years for a child to learn the 'gender code' -- that as a boy, the worst thing you can do is to 'cry like a girl' and that he needed to 'man up' and 'stop crying.' The signal it sends out to a boy is that emotion equals weakness," she said.
As a comic book fan herself, Johansson knows that superheroes are actually complex and sensitive characters, but she told The Huffington Post that she's noticed children's editions emphasize their "aggressive and violent" traits. "Children need to relate to real and emotional role models," she explained.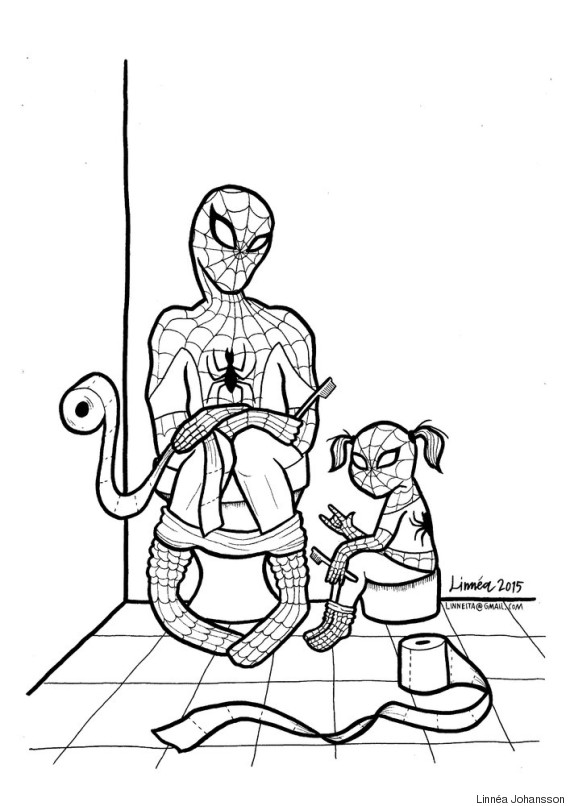 So, the mom created images of superheroes that showed their "soft and human side." Her first illustration, "Spider-Man pooping," quickly reached viral fame in Norway and Sweden, prompting her to create nine more pictures for a coloring book series she calls "Super-Soft Heroes." After releasing a free printable PDF of the illustrations, she received positive messages and more original drawings from children, teachers, and parents "all over the world," Johansson said, adding that her son is the coloring book's most enthusiastic fan.
The mom hopes the success of her illustrations makes the creators of these characters "think twice about what they are introducing to our kids." To complement "Super-Soft Heroes," Johansson working on ten illustrations of "strong princesses."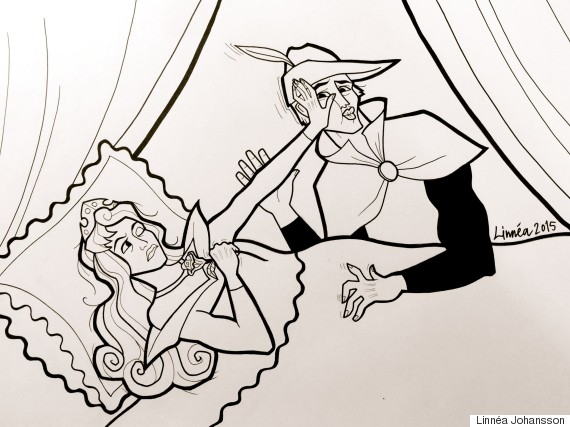 "I want to make a difference for kids who like me, didn't fit in. Hopefully I can make a difference for somebody."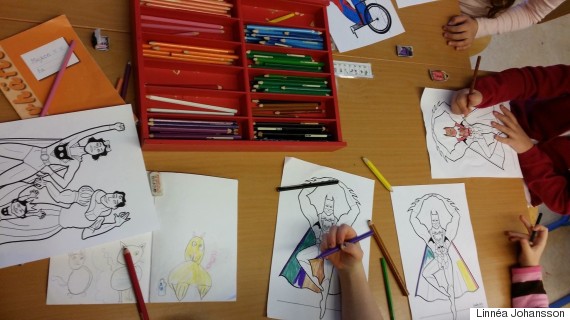 To view Linnéa Johansson's coloring book illustrations, keep scrolling or visit her website.